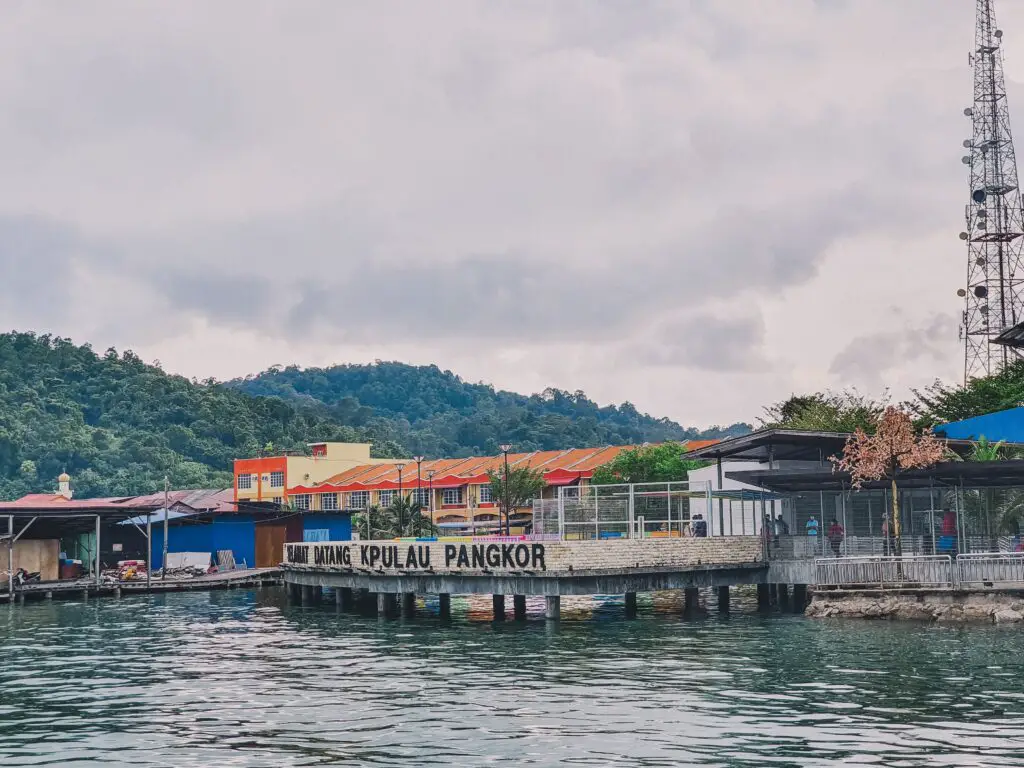 Pangkor Island sits just off the west coast of Peninsular Malaysia and offers a peaceful retreat for visitors. It's widely recognized for its beautiful beaches, including Teluk Nipah, Coral Bay, and Pasir Giam. An interesting feature of Pasir Giam is its low tide phenomenon, which unveils a path leading to the coral-fringed Giam Island.
Stepping foot on Pangkor Island means leaving behind the humdrum of daily life to embrace the soothing sound of waves and the whispers of the tropical breeze. If you're on the hunt for a serene getaway with pristine waters and sandy stretches, Pangkor Island is a worthy consideration.
How to Get to Pangkor Island
Pangkor Island, a popular destination, isn't directly accessible by road from the mainland. Instead, if you're driving from Kuala Lumpur, your route will take you to one of the ferry terminals, either at Marina Island or Lumut. Once there, you'll board a ferry to reach the island itself.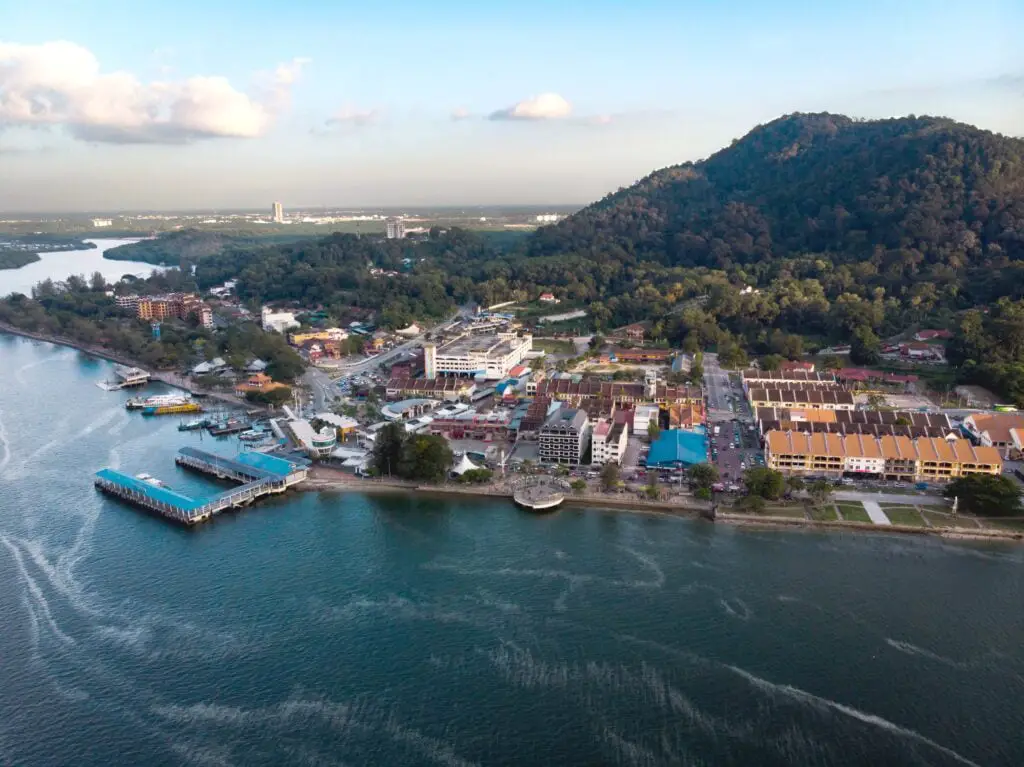 Those preferring public transportation have a straightforward option: a bus journey from Kuala Lumpur to Lumut, which takes around 5 hours and costs approximately RM30. These buses, often of premium quality, make the journey comfortable for passengers. We recommended EasyBook to get your Bus/Train/Ferry Tickets with the link below:

On arrival in Lumut, the transition to the ferry is easy, as the Lumut bus station is just a quick 2-minute walk from the Lumut Pangkor Ferry Jetty.
Things You Can Do in Pangkor Island
While at Pangkor Island, you will find a myriad of activities to indulge in, promising an enriching and enjoyable holiday experience. Here are four recommended things to do that showcase the best Pangkor Island attractions:
Beach Adventures on Pangkor Island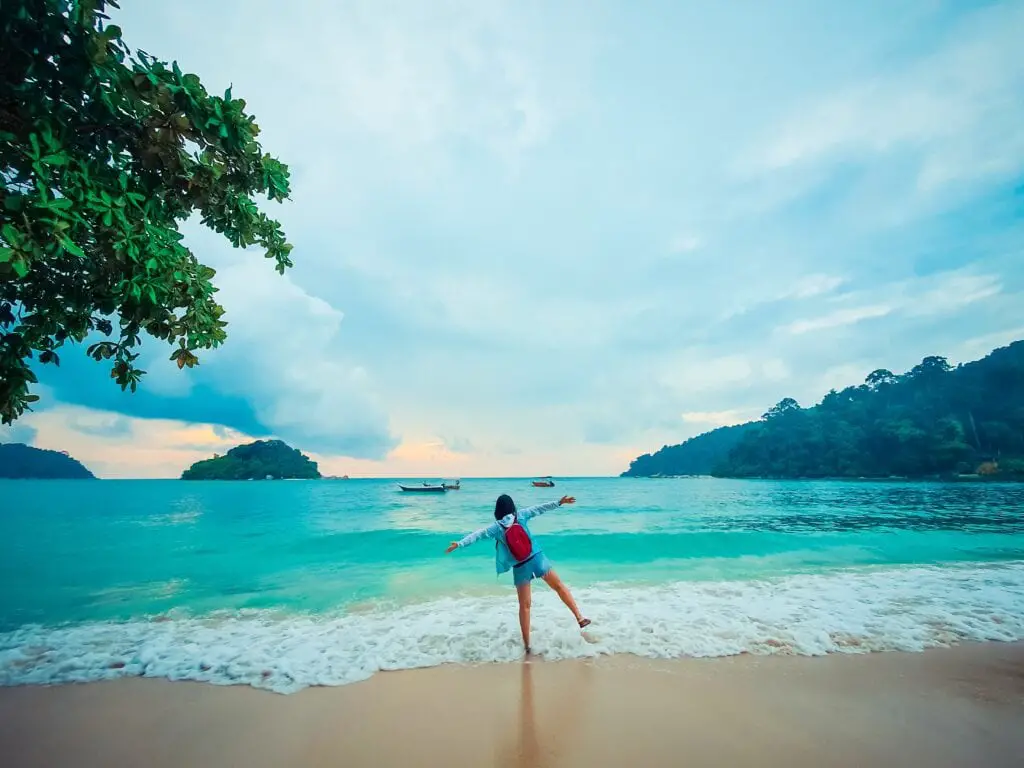 In Pangkor Island, the beaches are a highlight. Pantai Pasir Bogak is a perfect spot for sunset picnics and walks. Not far from there is Pantai Teluk Nipah, known for its cleanliness, guesthouses, local eateries, and water activities such as jet skiing or hop on a banana boat ride, accommodating 5 to 7 people, all at a cost of RM15 per person.
For a calmer experience, consider renting a kayak, available between RM20 to RM60. And if you're intrigued by marine life, snorkelling offers a window to beautiful coral reefs and colourful fish.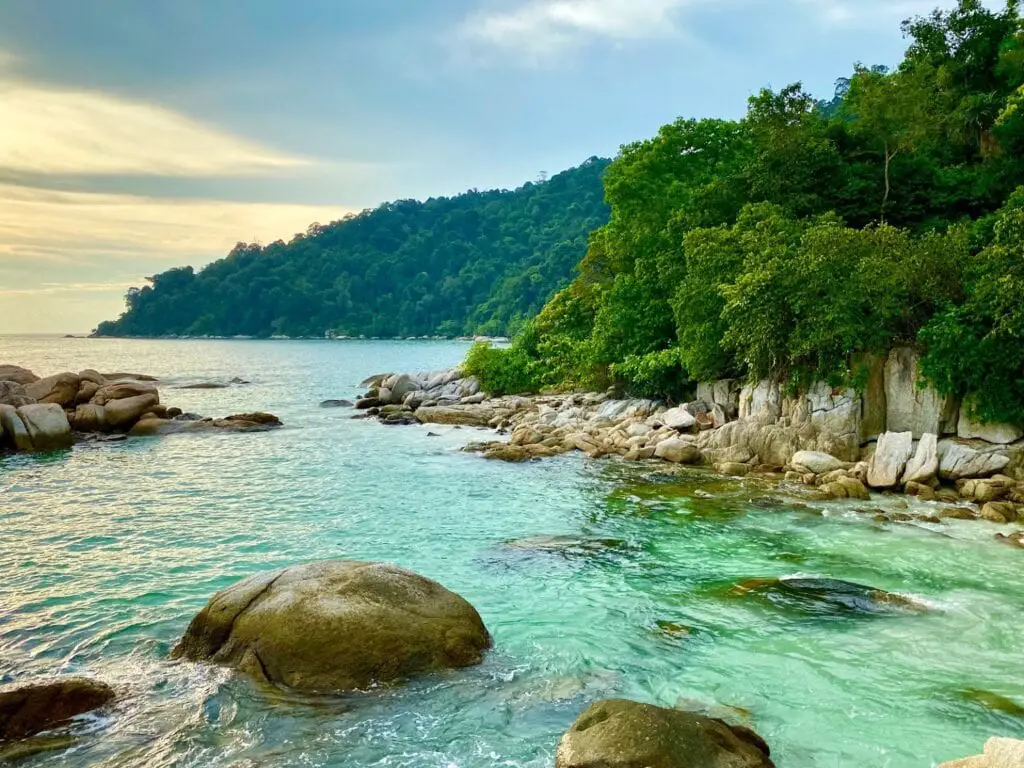 If you're after a quieter experience, head to Coral Beach. This beach, located near Teluk Nipah, offers a peaceful ambiance. It's a great place to relax and soak in Pangkor's natural beauty.
Historical Adventures: Kota Belanda and Batu Bersurat
Pangkor Island is not just about beaches and nature; it also offers a peek into Malaysia's rich history. At the forefront of these historical adventures is Kota Belanda or the Dutch Fort.
Originating from the late 17th century, this fort's remnants – three brick walls with distinctive round windows – are silent witnesses to Perak's colonial past. As you traverse its grounds, you'll be drawn to nearby colorful souvenir shops and local stalls serving delightful treats like hot tea and banana fritters.
A short distance of about 100 meters from Kota Belanda will lead you to Batu Bersurat Pangkor. This large rock, inscribed with graffiti from 18th-century Dutch soldiers, stands as another emblem of the island's storied past.
A quick yet enriching visit, it might seem modest, but its historical relevance combined with its proximity to Kota Belanda makes it an essential stop. And, as with many of Pangkor's treasures, admission is free.
Discovering Pangkor's Shopping and Culinary Delights
When you step off the ferry at Pangkor Island, one of the first places you might notice is Laris Duty Free Pangkor, especially since it became duty-free in January 2020. Open daily from 9:00 am to 10:00 pm, it's a treasure trove of items ranging from chocolates and bags to local batik, all at tax-free prices.
As the day fades, the evening comes alive, particularly at the Teluk Nipah night market. Active during weekends and peak seasons, it offers a blend of local food and shopping. Here, you can savour seafood specialties or pick up a unique T-shirt as a souvenir.
Image source: Google Maps
Before leaving Pangkor, don't miss out on the island's seafood offerings. With fishing villages scattered around, place like Hai Seng Hin Satay Fish Factory showcase Pangkor's best dried seafood products, making for a tasty reminder of your visit.
Pangkor Island's Tapestry of Faith
Masjid Al-Badr, often referred to as Pangkor's floating mosque, is an architectural marvel standing proudly amidst the ocean's embrace. Visitors are warmly welcomed; if you're not dressed accordingly, robes are available at the entrance for a more immersive experience.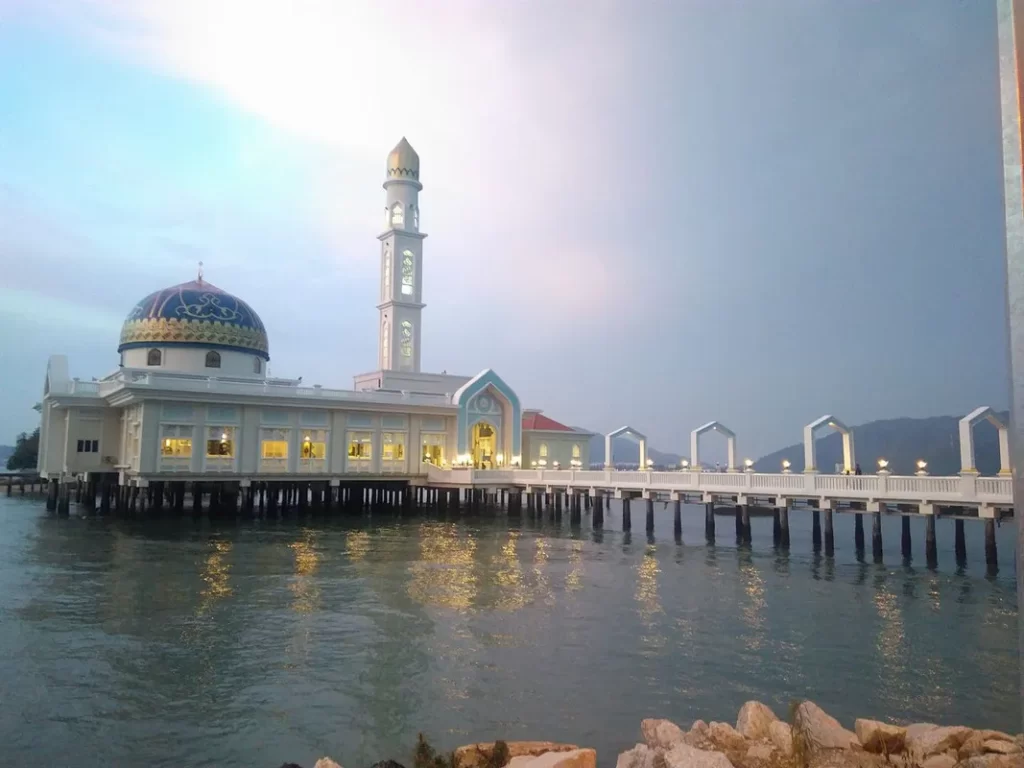 Not far from there, the Fu Lin Kong Taoist Temple dazzles with its colourful statues, intricate gardens, and an unparalleled viewpoint from its zenith. Completing the spiritual trifecta, the coastal Kaliamman Hindu Temple in the Fishermen's Village is a testament to the island's rich and varied heritage.
Each of these remarkable sites invites exploration without any admission fees, showcasing Pangkor's generosity in sharing its cultural treasures.
Places to Eat in Pangkor Island
Located along the serene coast of Pangkor Island, offers not just a dining experience but a treat for the senses. This hidden gem is a favourite among locals and tourists alike for its breathtaking sunset views and the soothing ambiance created by sea breezes and gentle waves.
With a diverse menu featuring popular dishes like seafood fried rice accompanied by sambal and barbecued squid, the restaurant prides itself on serving fresh seafood delights including fish and crab.
It's not just a place to dine but an ideal spot for romantic events and photography sessions, given its captivating seaside setting.
Chef Makbul Kitchen is a delightful discovery on Pangkor Island. This eatery stands out for its authentic blend of Chinese, Singaporean, and broader Asian dishes, all delivered with unmistakable freshness and generous portions.
Highlights include their flavourful chicken chop, nasi goreng kampung, and kailan ikan masin.
Located on Coral Beach in Pangkor Island, Daddy's Cafe promises not just a feast for the stomach, but also for the eyes. With its motto "Fresh Seafood and Local Food", the cafe doesn't disappoint in delivering a diverse palate of flavors, ranging from freshly caught seafood to hearty Western dishes and authentic Malay specialties.
Whether you're a vegan seeking plant-based delights or a seafood lover with a penchant for panoramas, Daddy's Cafe is worth exploring.
Where to Stay in Pangkor Island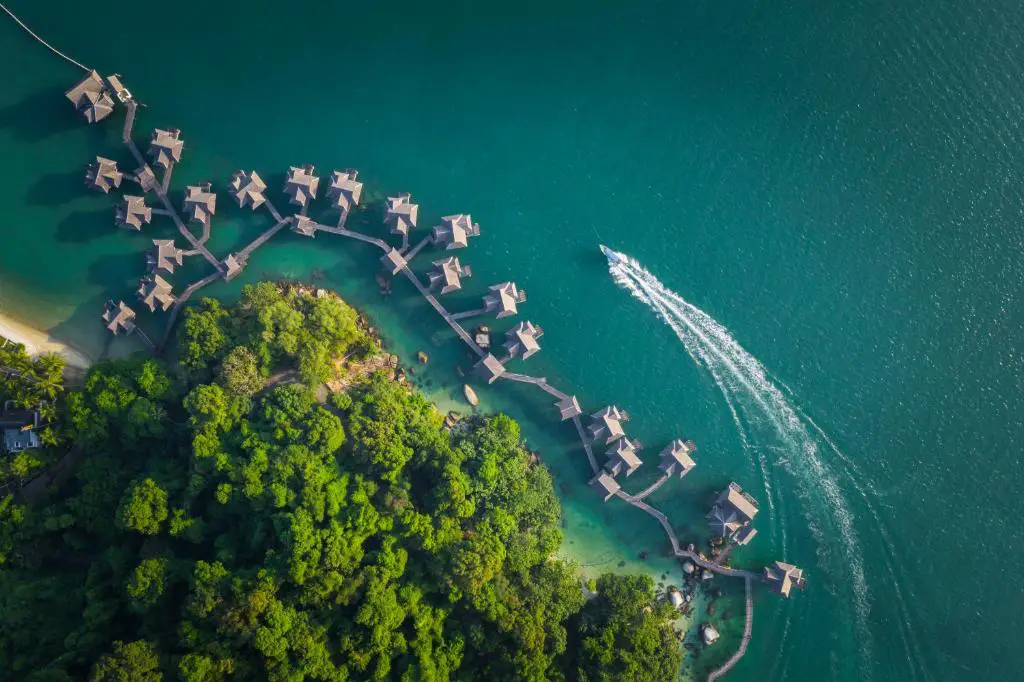 Set on a pristine private island off Malaysia's coast, Pangkor Laut Resort is a haven of tranquil luxury. Dominated by a 200-million-year-old rainforest, are 140 unique villas, from over-the-sea sanctuaries to hilltop retreats.
Enjoy the quiet beaches, crystal-clear waters, and an award-winning Spa Village steeped in traditional Asian healing here with price starting from RM881 per night.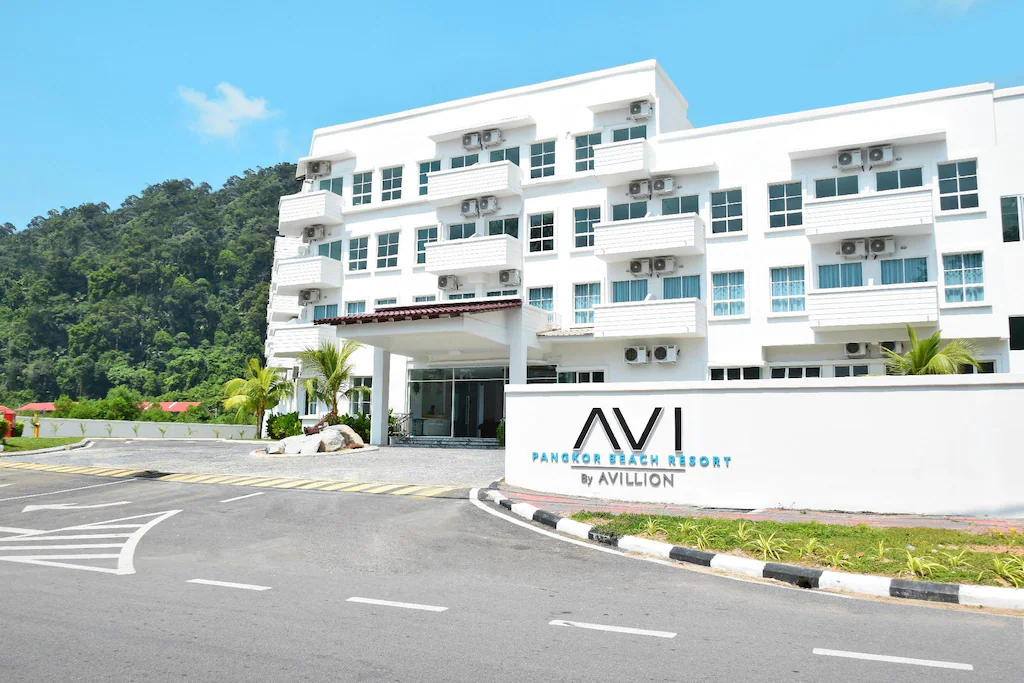 AVI Pangkor Beach Resort, located a brief drive from the jetty at Pasir Bagok Beach, draws inspiration from a cruise ship, setting sail on tropical waters. With a chic design echoing the island's coastal history and heritage of local fishermen, the 65-room resort promises a distinct experience. 
Conveniently placed just 50m from Pasir Bogak Beach, guests can enjoy prompt service, an on-site restaurant, and complimentary WiFi, ensuring a comfortable stay during your Pangkor visit.
We hope this guide has captured the many treasures of Pangkor Island for you. If you're seeking a serene escape from the city's hustle, look no further.
With its rich blend of nature, culture, and cuisine, Pangkor promises an enriching experience. We encourage you to make it your next travel stop and soak in all it has to offer.