Let me guess – when you're looking for accommodations for your holiday, you probably visit multiple online travel agencies (OTAs) to compare prices for the same accommodation and date, in order to choose the cheapest option to book. However, this approach can lead to missing out on valuable rewards points if you don't have a preferred OTA.
That's why we recommend booking exclusively with Agoda, one of the most popular OTAs for hotel, homestay, and villa bookings in Asia.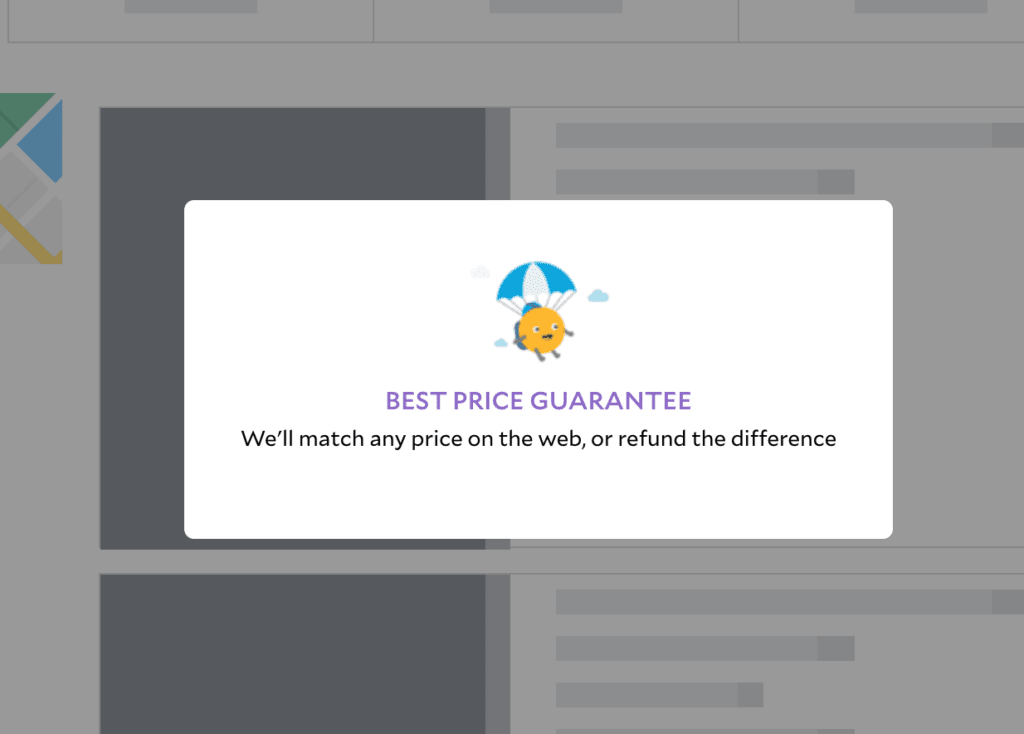 One of the reasons we recommend Agoda is the Best Price Guarantee. This guarantee ensures that you get the best possible price for your reservation. 
If you've made a booking through Agoda and you find a better price (that is viewable and bookable) for your same room, dates, and conditions on another OTA, Agoda will match the lower price on your booking.
You just have to submit a claim for the price difference. Find out more here.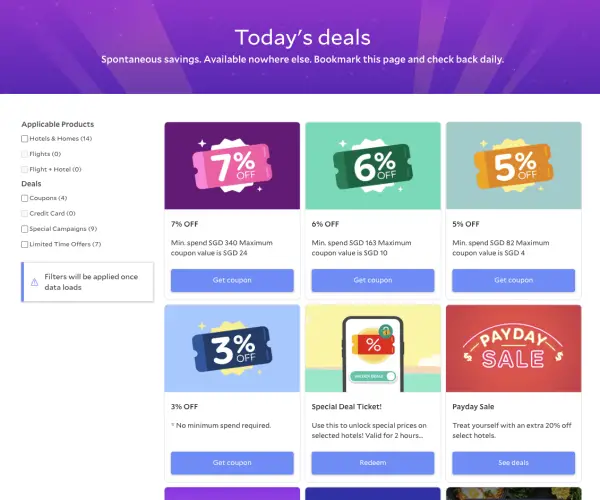 Furthermore, Agoda frequently offers exclusive deals and promotions not found at other OTAs. Plus, they have a loyalty program called Cashback Rewards and AgodaCash, which allows you to earn points for every booking that you can redeem them for discounts on future bookings.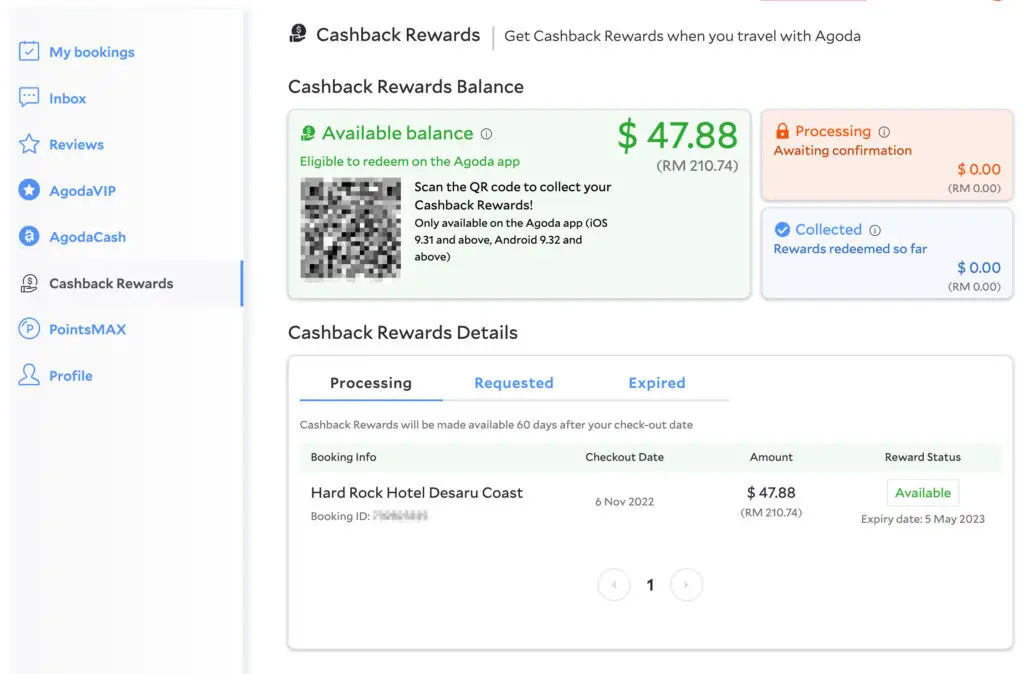 So now you know the benefits to book on Agoda, let's look at the step by step guide below on how the Best Price Guarantee works.
1. Search for your desired accommodation on Agoda's website or mobile app. Make sure that you've selected the dates and number of guests that you want to book for.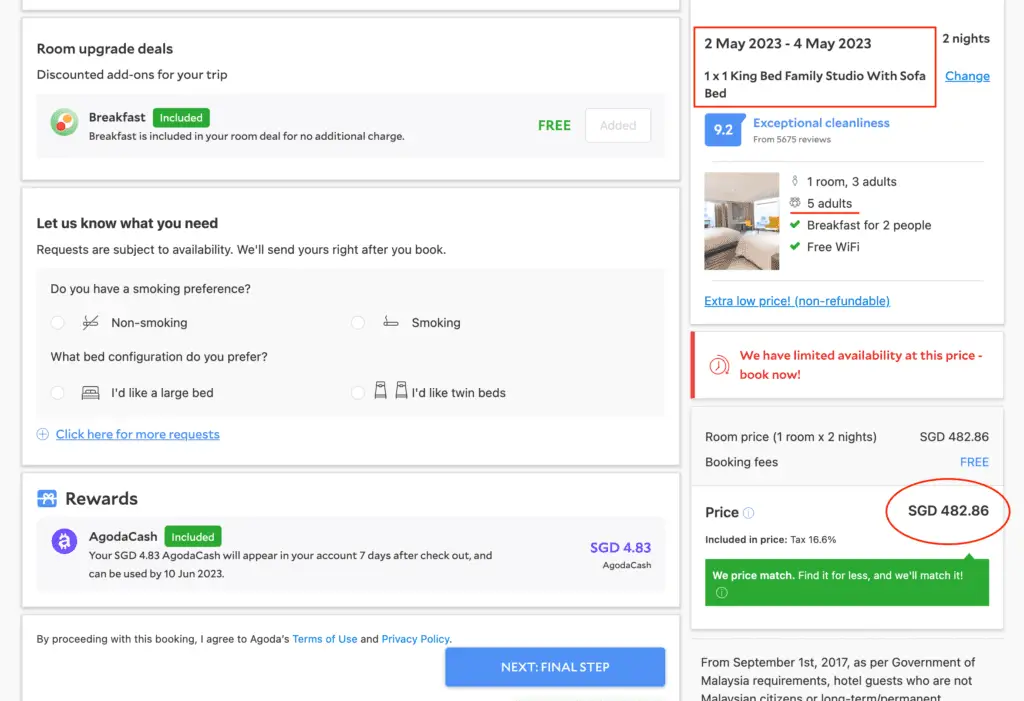 2. Take note on the final pricing and proceed to make a booking once you've found the accommodation that you want to book.
3. After booking is completed. You may proceed to check on other OTAs like Trip.com to see if they offer a lower price for the same accommodation on the same dates. The lower price must be publicly available and in the same currency as the Agoda booking.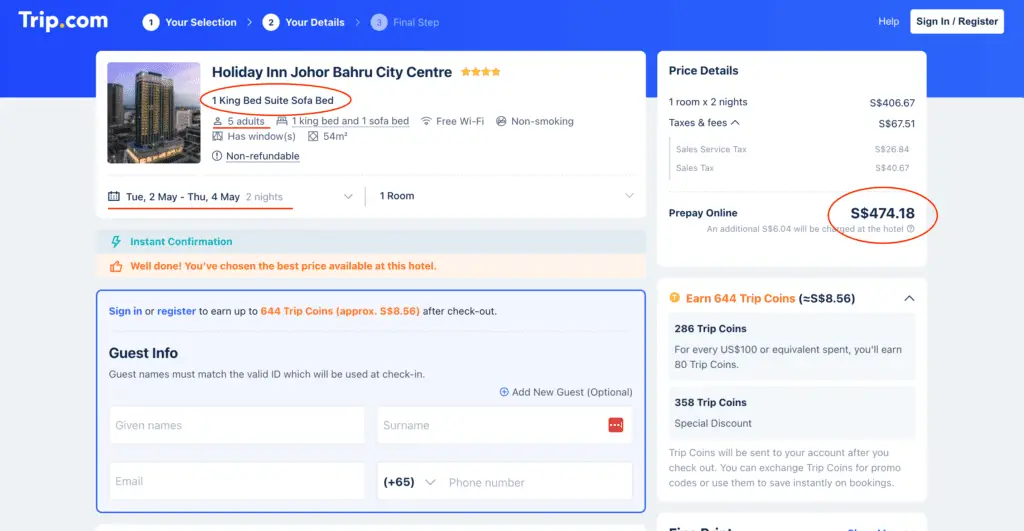 4. If you find a lower price on another OTA, take a screenshot of the lower price and ensure that it shows the website, date and time of the search, room type and rate plan, and total price in the same currency as the Agoda booking.
5. Submit a Best Price Guarantee claim form on Agoda here.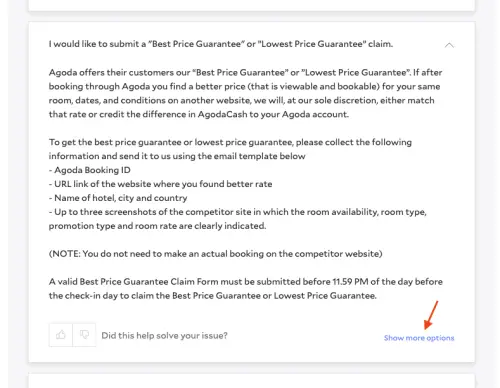 Click the 'Show more options" and you will see the form open as the screenshot below: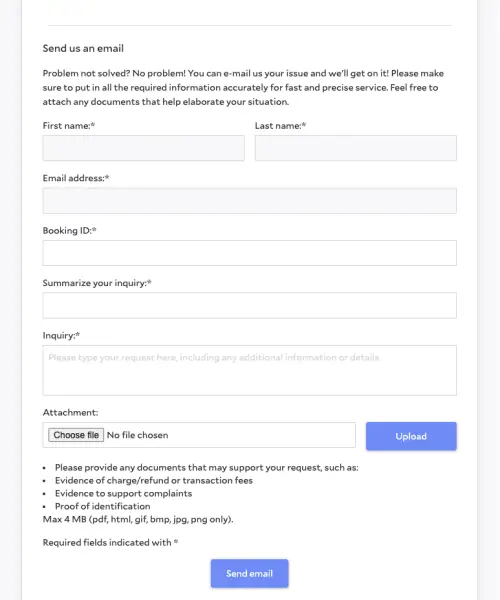 You'll need to provide your booking ID, the lower price screenshots, and more info as per the previous screenshot. You may put 'To Claim Best Price Guarantee' in the Summarize your inquiry section.
6. Agoda's customer service team will review your claim within 24 hours and notify you of the outcome. If your claim is successful, Agoda will credit the difference to your Agoda account with AgodaCash.
*Please take note that the Best Price Guarantee only applies to the room rate and does not include taxes, or any tourist tax charges in the country.
**The form must be submitted before 11.59 PM of the day before the check-in day.
In summary, when it comes to booking accommodations for your next trip, choosing the right online travel agency (OTA) can make all the difference. By booking exclusively with Agoda, you can take advantage of their Best Price Guarantee and maximize your rewards points that save you money in long run.
So, whether you're planning a weekend getaway or a long-term adventure, be sure to consider Agoda for your next booking. With their user-friendly platform and commitment to customer satisfaction, you can rest assured that you'll get the best deals and service. Start making a booking now!