Taiping is the second largest town in Perak, right after Ipoh. When it comes to history, this part of Perak is well known for its thriving tin-mining industry. 
During the 19th century, the industry showed great promises until it attracted a number of settlers from other countries, especially those from China. Fun fact – Taiping was actually called Klian Pauh back in those years!
If you're wondering where the town got its name from, here's the answer; Taiping comes from a set of Chinese words that is directly translated as 'Great Peace'. So, what is so interesting about Taiping?
Apart from being the wettest part of Malaysia due to its unusual rainfall throughout the year, the town is also rich in both culture and heritage. This is the very place where you can find Malaysia's first-ever museum(Perak Museum), railway, post office, and many more!
Keep on reading below to find out more about what Taiping has in store for you.
Where to Visit in Taiping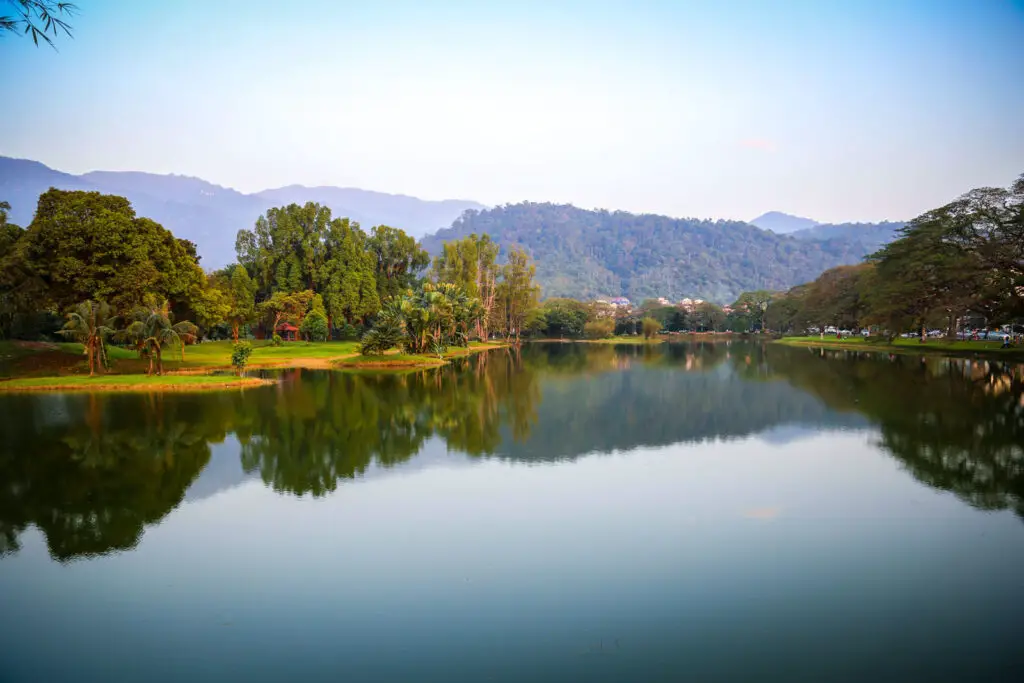 Built right on top of an abandoned tin mine, the Taiping Lake Gardens has been opening its doors to tourists and locals alike ever since the year 1880. Developed by the British, this is the oldest and first-ever public garden in Malaysia.
Span across 160 acres of land, you can find a total of 10 man-made lakes and ponds including the beautiful lotus pond nestled in the garden. One of the main highlights of the garden is, of course, the golden rain trees, a popular landscape tree that can only thrive at a location that receives constant rainfall.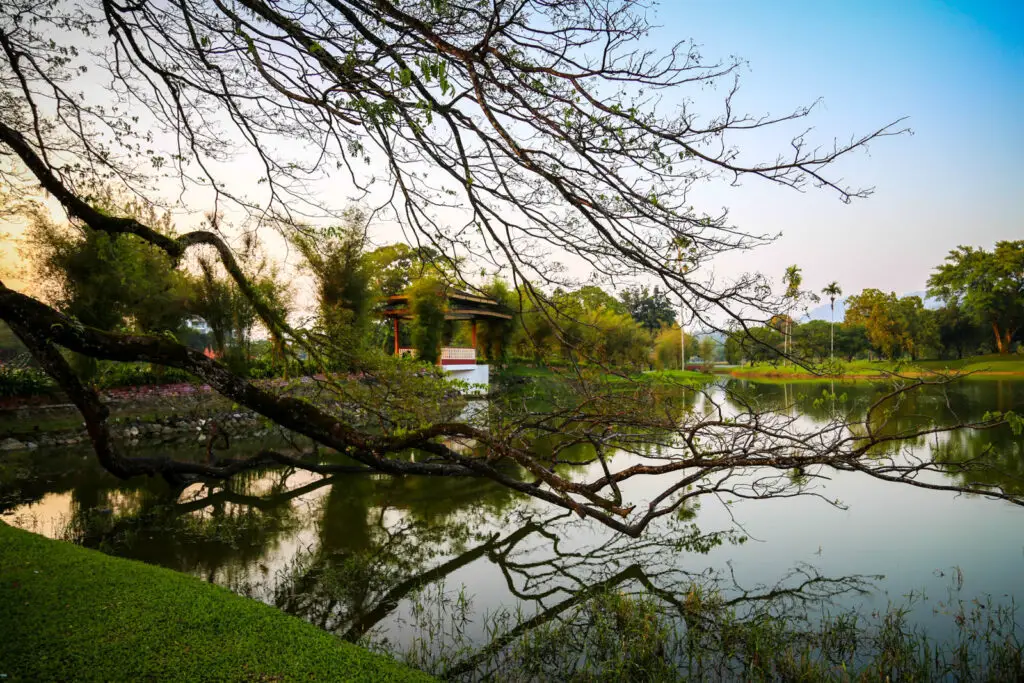 The scenic view of these unique trees combined with the reflection of the horizon on the lake and the rolling hills conquering the background is the reason why Taiping Lake Gardens is a favourite spot for both casual and professional photographers.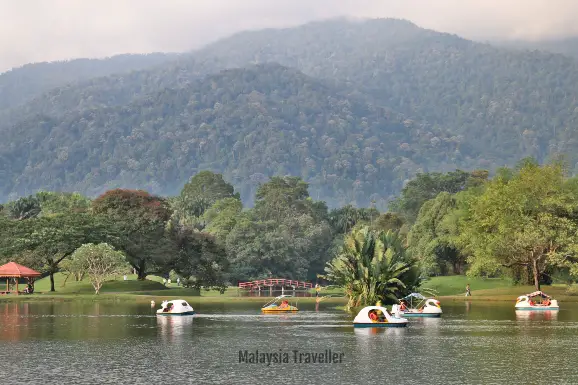 The garden features a roller-skating rink and you can also rent the swan-shaped paddle boats to explore the lake. Aside from mother nature, Taiping Lake Gardens is also the site of several historical structures such as the Old Residency and the Army Offices Residence.
Maxwell Hill (Bukit Larut)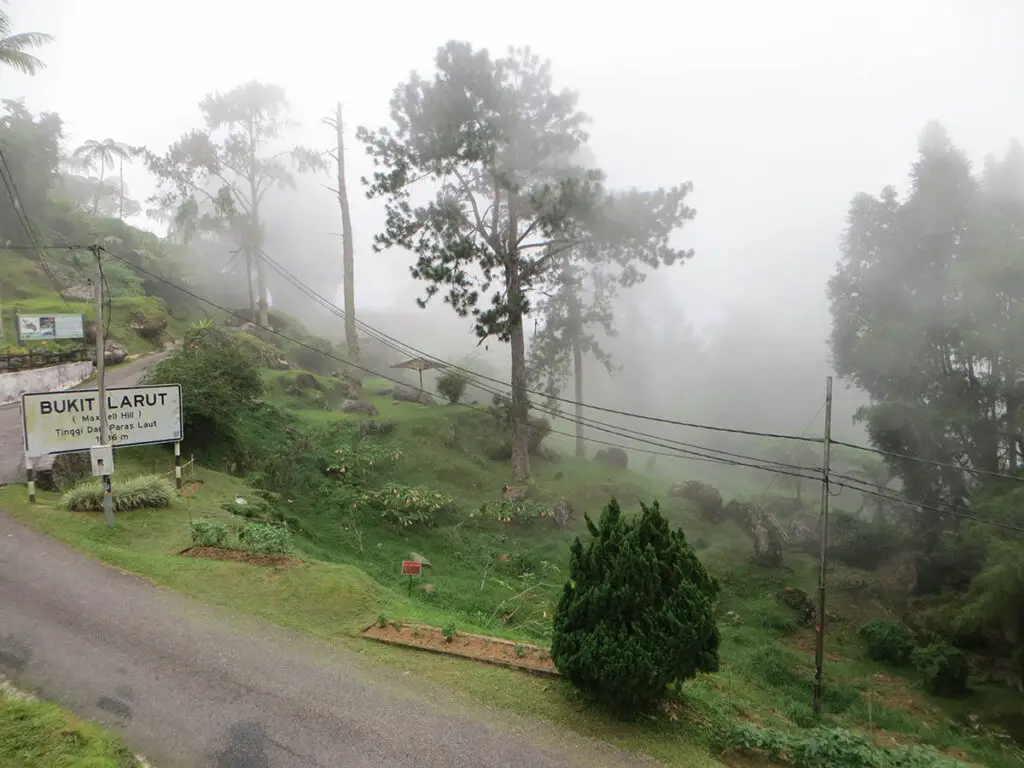 Maxwell Hill or commonly known as Bukit Larut was first established in 1884 by the British colonists. It has an elevation of over 1,200 meters – which explains why you can find an array of highland plant species and other wildlife roaming around the area. 
Believe it or not, there are about 227 species of birds calling this place home. So, ready your binoculars, birdwatchers!
Bukit Larut is also one of the oldest hill stations in Malaysia and it overlooks the entire city of Taiping. If you're lucky enough to be on this hill when there's minimal mist, you can get a chance to spot both Pangkor and Penang Islands!
This is a must-visit destination especially for avid hikers and outdoor enthusiasts as the hill boasts great hiking trails surrounded by lush greenery.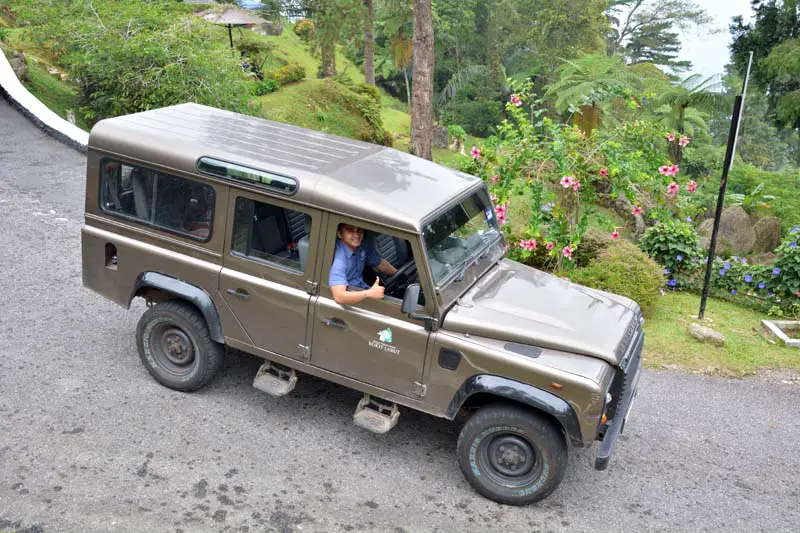 If you're not up for a hiking activity, don't worry as you can still reach the top by taking the Jeep Ride. Do keep in mind that the temperature is cold up here; it might drop from 15°C to 10°C, so bring along your jacket.
TICKET PRICE
Adult : RM10.00
Children (4-10 y/o) : RM5.00
Booking site
Taiping Zoo & Night Safari
Taiping Zoo & Night Safari, the oldest zoological park in Malaysia might look like just another ordinary zoo at first glance. But don't be fooled by that as this 34-acre zoo actually has more than meets the eye!
Given its location on the foothills of Bukit Larut, this zoo has a great natural setting, making you feel as if you're really exploring the wildlands.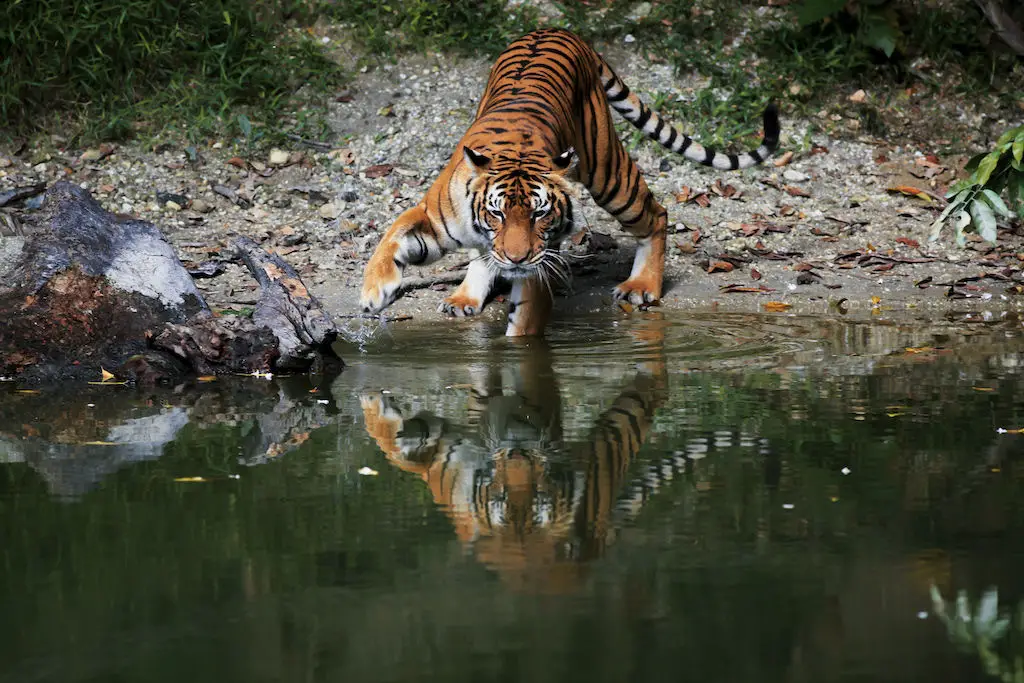 It currently houses over 2,000 animals from both local and exotic species. From Malayan tigers, African lions to Siamang, and white rhinoceros – they have almost everything!
For a much more different experience, you can visit its night safari where you can see the nocturnal animals such as the clouded leopard and the mighty black panther roaming actively in their enclosures.
You can even get a chance to see the flat-headed cat, an endangered feline species that can only be found in Malaysia and Thailand!
Larut Matang Hawker Centre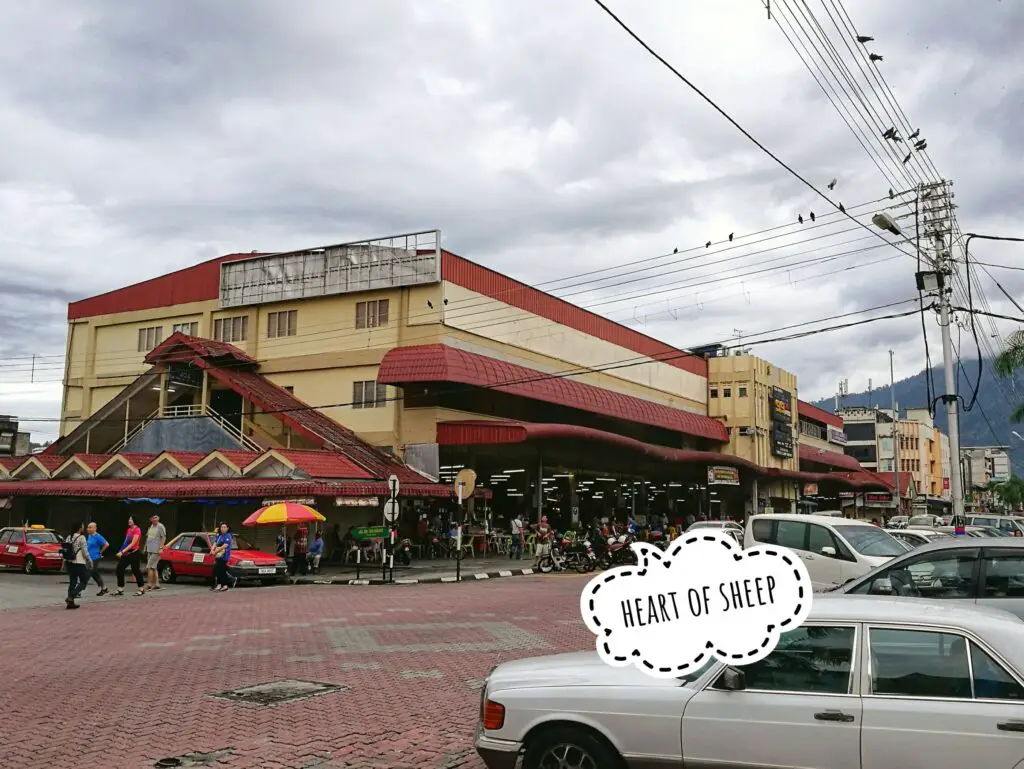 Situated on Jalan Panggung Wayang, Larut Matang Hawker Centre can be a paradise for food hunters out here. You can find all sorts of different Malaysian cuisines under one roof here and all of them won't leave a hole in your wallet! The food court is also separated into two areas – Halal and non-Halal.
From Taiping Char Kway Teow and chicken rice to dumplings, wanton mee, rojak, roti canai, laksa, and satay – there are so many options to choose from, so be sure to visit with an empty stomach.
Aside from heavy meals, You can also find hawkers selling a variety of traditional desserts ranging from Kuih Lapis to Seri Muka and Ketupat Palas!
Larut Matang Hawker Centre is open every day from 8 am to 8 pm and this food court is normally packed, especially during breakfast hours!
Cross Street Taiping Bazar
What's a trip to Malaysia's charming towns without setting foot at its vibrant night market? Cross Street Taiping is located on Jalan Alang Ahmad and is only available every Friday to Sunday, from 6 pm up until midnight.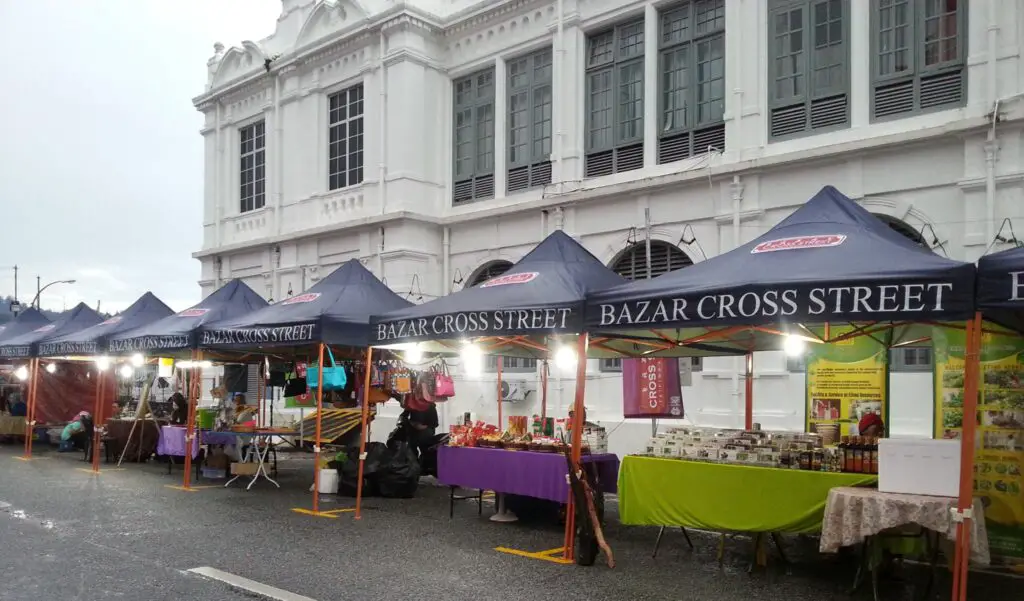 Just like any other night market, you can find a wide variety of items sold here ranging from clothing to watches, bags, and perfumes.There is also an ample selection of street foods here including the rolled ice cream that originates from Thailand!
Other than street food and trinkets, you can also get a chance to create your very own Batik here! As for those who are travelling with kids, you can have fun rollerblading around the spacious square. 
Don't worry if you don't have your own rollerblade shoes as you can rent them at the Bazar.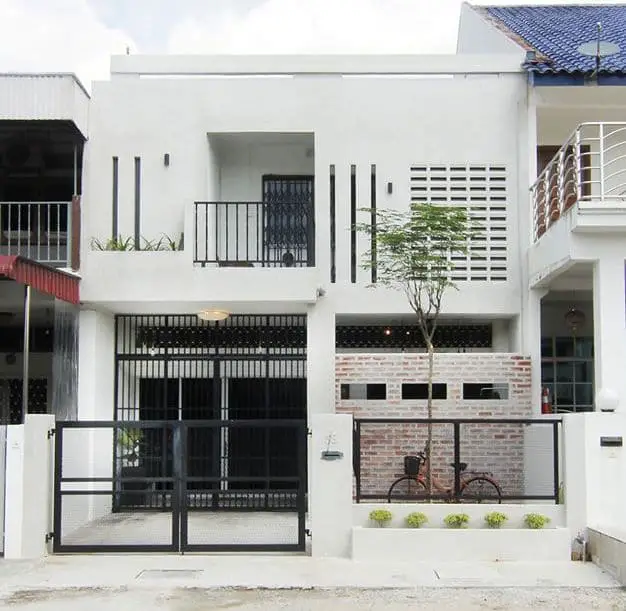 Located on Jalan Cempedak, right in the heart of Taiping is a cosy homestay called Jiran 58. 
This 20-year old house was once in a dilapidated condition until it was bought by Siew Ling, who later decided to revamp the place and turn it into a sleek-looking guest house while maintaining its vintage feel – especially when it is decorated with rattan furniture!
The entire place can accommodate up to 12 people and it is fully equipped with a total of four comfy bedrooms, and a stable connection of WiFi. If you're bored of watching Netflix, the living room also has a pool table that you can make use of.
What makes Jiran 58 a favourite homestay among locals and tourists is its close proximity to the Lake Gardens. You can even reach Taiping Zoo and Night Safari by car in just under 5 minutes!
Zen Retreat Waterfall Airbnb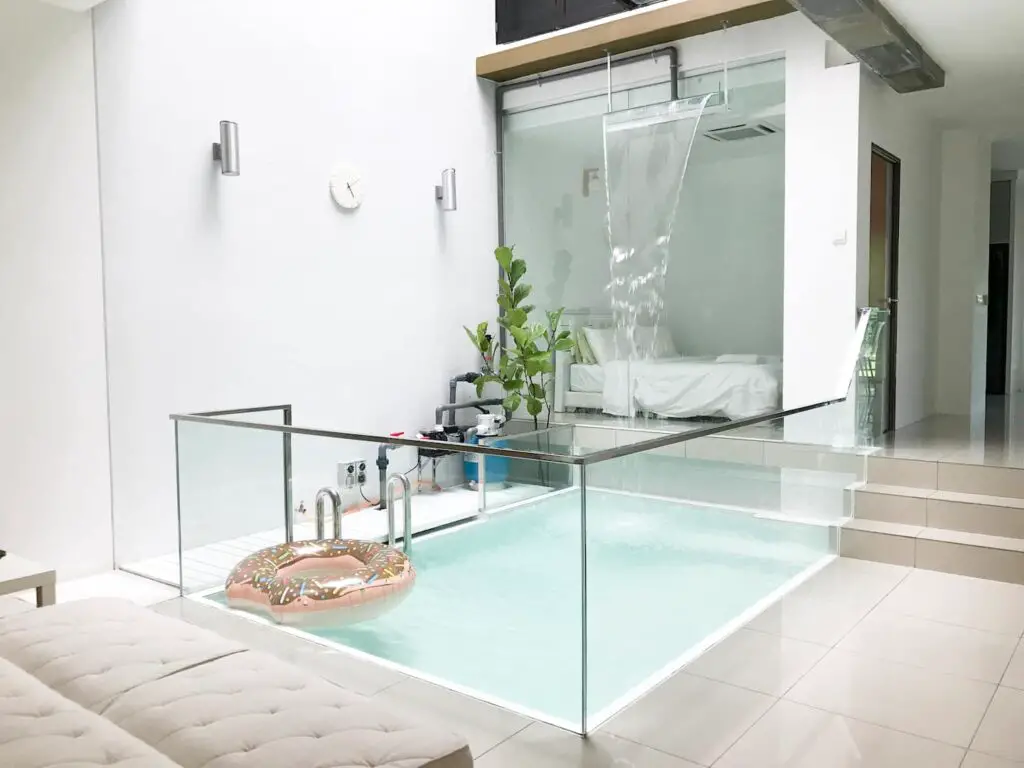 Another unique Airbnb stay that you can find in Taiping is Zen Retreat Waterfall. Nestled on Lorong Damai and surrounded by rolling hills, this place is just about 10 minutes drive from the Lake Gardens. 
A little fun fact, this house was once owned by Dato' Jamal Abdillah, a legendary Malaysian singer!
Featuring four spacious bedrooms, Zen Retreat Waterfall is a great fit for those travelling in big groups – it can fit up to 14 people. 
Just like any other homestays, this all-white minimalist villa comes with a kitchen as well as a living room complete with Youtube and Netflix installed on the flatscreen.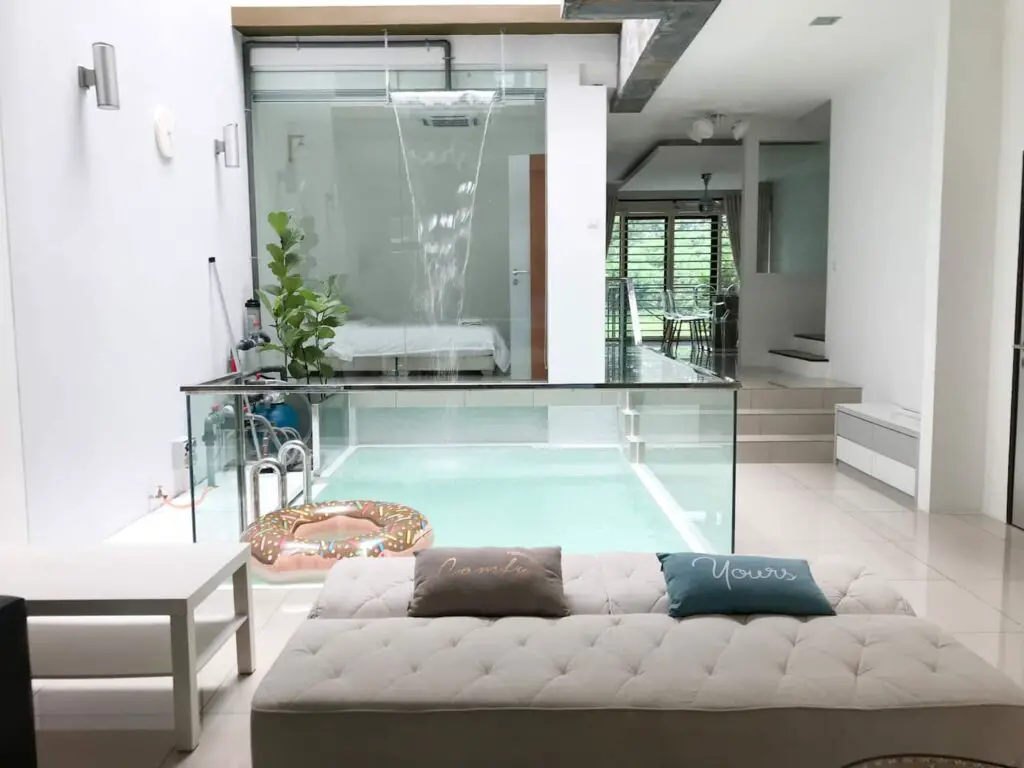 The only thing that distinguishes this place from the others is its unique indoor pool with a man-made waterfall! Surrounded by glass panels, this pool is only 3-feet deep so your little ones can have fun swimming too. 
Since the living area is quite close to the pool, you can relax on the couch while keeping an eye on your children splashing water and playing around.
Whether you're planning for a family holiday in Malaysia or just a simple weekend getaway with a group of friends, Taiping should definitely get included in your must-visit list. 
Spend the day strolling around Taiping Lake Gardens, hike your way through Bukit Larut, go on a food hunting session at Larut Matang Hawker Centre and take a closer look at the nocturnal wildlife at Taiping Night Safari – these are the best things to do in Taiping.