Both Kuala Lumpur and Petaling Jaya have some of the best bars that typically get even more exciting as day turns into night. From Bukit Bintang to Publika, TTDI, and Damansara Utama—these are some of the top locations where you can find unique bars. Check out another article if you're looking for top romantic bar and restaurants instead.
What's best is that some of these bars even feature hidden entrances! But which one out of the dozens of options out there is truly worth a visit? Continue scrolling below to find out our recommendations.
Best Bars in Kuala Lumpupr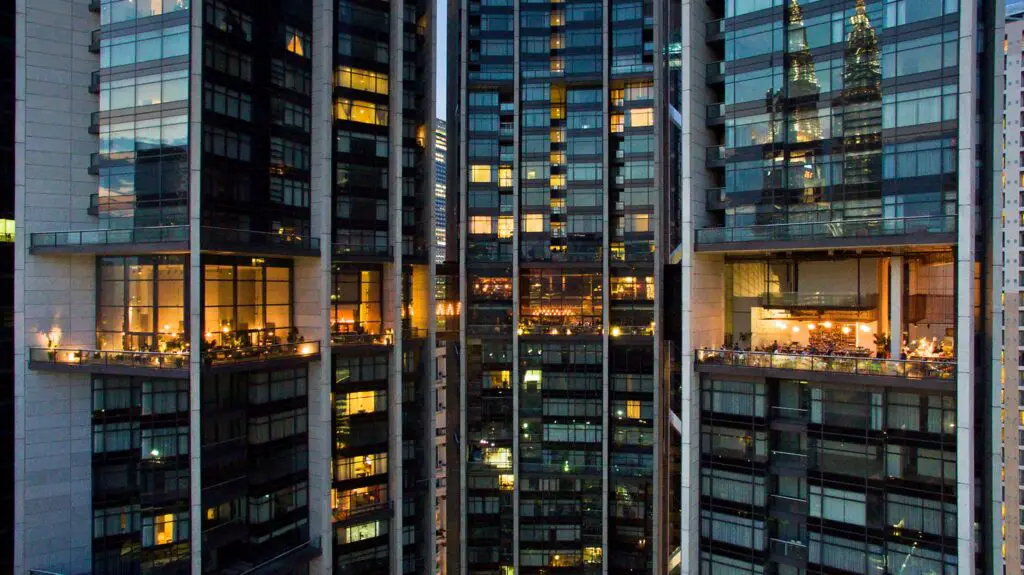 Many of those who call Kuala Lumpur their home might have been familiar with the iconic three tower luxury condominium, Troika, but not so many are actually aware of the several bars that nestled on its rooftop. Since the building itself is located right on the corner of Jalan Binjai and Persiaran KLCC, each of the sky bars can offer you a breathtaking view of the city skyline.
Mr Chew's Chino Latino Bar, Cantaloupe, Claret, Brasserie Fritz, and Strato—these are some of the bars that you can find here, but we do want to highlight Fuego, a bar that's not only popular for the best 180° view of KL's signature skyscrapers, but also its extensive list of foods and drinks.
Aiming to surprise its guests with an explosion of tastes and exciting atmosphere, this vibrant sky bar in Kuala Lumpur is packed with South American specialties alongside its impressive selection of cocktails—the bar also serves non-alcoholic drinks for those who wish to enjoy the ambience without a sip of alcohol!
What's best is that some of its menu items are perfect for sharing, making it a great place to unwind with a group of friends. From corned beef croquettes to guacamole, torched salmon ceviche, and perhaps, grilled watermelon if you're feeling adventurous.
Do keep in mind, however, that this bar can get packed especially during sunset. So, it is highly recommended for you to make a reservation before your visit.
Operating hours: Opens every day from 5 pm to 12 am.
If you're looking to spend a few hours of the night sipping well-made concoctions (both alcoholic and non-alcoholic) while enjoying live shows, then you can never go wrong with The Bee. Situated in the Publika Mall, this bar does not only claim to have served its guests with only top-notch food and beverages, but also acts as a host for a range of different events including stand-up comedy shows, concerts, and even album launches!
Feel free to explore their website to see what's currently on so that you can plan your visit with your friends. You can also contact them should you ever want to host your very own event.
Apart from its many exciting live events, don't forget to keep an eye out for their promotions too. During their Happy Hour which is currently available daily from 5 pm to 10 pm, you can get selected beers (Heineken & Guinness) for a very reasonable price.
Operating hours: Opens every day except Tuesdays from 3 pm to 12 am.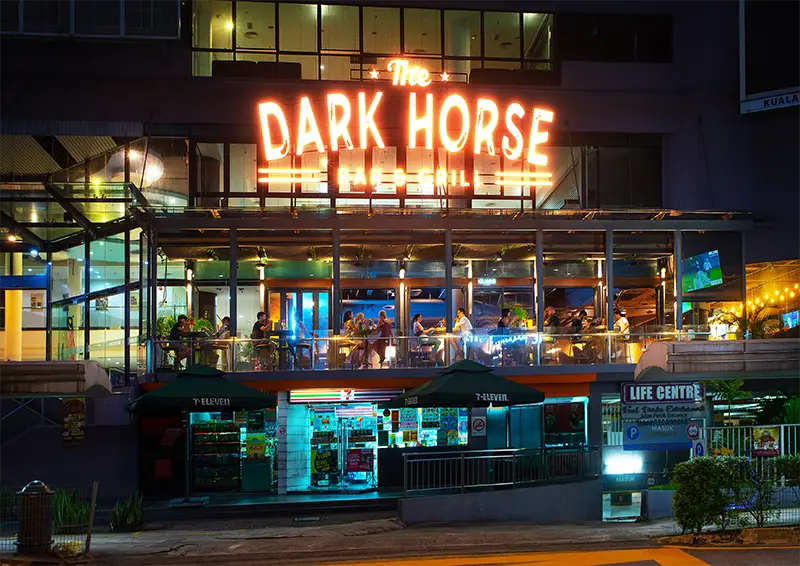 Those who prefer a bar with an easygoing atmosphere and relaxing ambience can straight away plan to spend the evening at Dark Horse Bar & Grill. Located in Life Centre, just five minutes walk away from Bukit Bintang and KLCC, this contemporary sports bar is fully decorated with simple yet elegant decor thus making you feel as comfy as possible!
Choose to either sit by the bar if you want to see the bartenders in action, the high chairs on the balcony or even the spacious booths accompanied by black and white portraits of the greatest sportsmen of all time.
Other than its enormous portions of grubs, this dim-lit bar is also a great spot for those who love acoustic live music. On weekend nights, a pair of buskers will typically take over the floor to sing some of your favourite songs and of course, the classics that are originally sung by The Eagles, Radiohead, Nirvana, Foo Fighters, and Queen.
If you're tired of just sitting around, go ahead and make use of the pool table, dart boards, and foosball—all free of charge!
Operating hours: Opens every day from 12 pm to 2 am.
The First Chapter Speakeasy (A hidden bar)
While most bars typically feature vibrant entrances that can be spotted from a few metres away, the same could not be said for The First Chapter Speakeasy. Located in TTDI, this particular bar is rather hidden and its entrance can easily be missed if you're not looking properly! Do keep in mind, however, that you have to make a reservation beforehand so that you'll be given a passcode (which is changed daily) to enter the bar.
Once you've located the plain, black door with only a simple metal handle, go ahead and punch in the passcode. You'll then be greeted with bookshelves; one of which can be pulled and acts as a hidden entrance to the dim-lit bar inside. The relaxing ambience, combined with the exclusive decor will surely make you feel cosy.
To uphold its reputation as one of the most unique bars in KL, this place serves a great selection of craft cocktails made only from high-quality ingredients. If you're in need of some snacks, the menu also has a list of tasty bite-size meals. Ladies who'd like to have extra fun can head to this bar on Thursdays for their exciting Ladies' Night.
Operating hours: Opens from Wednesday to Saturday from 5 pm to 12 am.
Best Bars in Petaling Jaya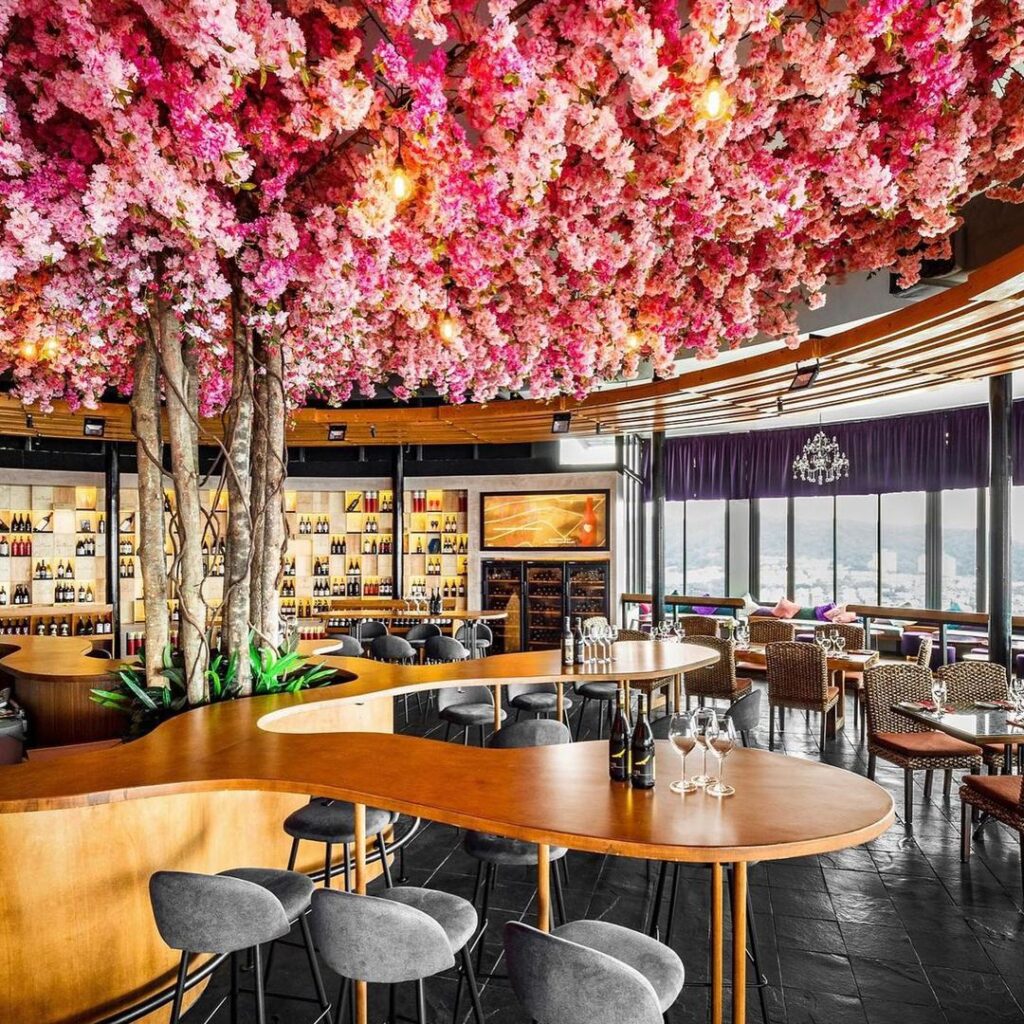 Nestled on the rooftop of Bandar Utama's 1 First Avenue, Jio is yet another one of PJ's most stunning skybar to ever exist! Established by a team that has won multiple F&B and entertainment awards, this bar is perfect for those who are not only a fan of exquisite wines and cocktails, but also those who have an undying love for aesthetically pleasing decor—its main highlight is the mystical tree right in the middle of the bar—and of course, majestic views of the concrete jungle.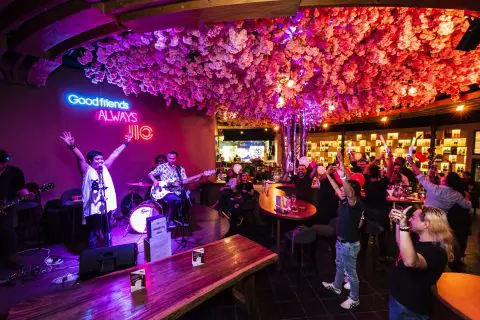 Offering an array of premium international liquors and well-crafted cocktails, Jio also guarantees its guests to have a wonderful experience as live events are usually held to enlighten the mood.
When it comes to food, this mystical bar can offer you with almost everything that you ever wish for; from simple snacks such as crispy fish skins to fresh truffle mushroom soup, grilled lobster, baked truffle salmon, and even cheese platters that pairs well with your choice of wine.
Operating hours: Opens every day from 4 pm to 12 am.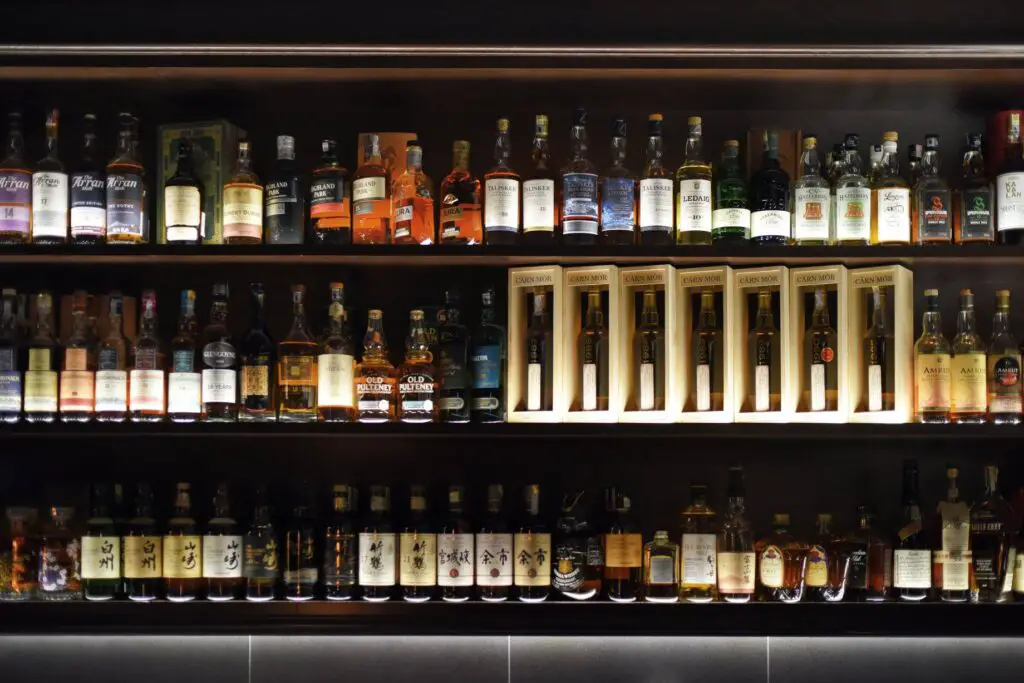 If you happen to be around the area of Damansara Utama, don't miss a chance to spend an hour or two at 61 Monarchy, a laid back bar that is founded especially for whiskey connoisseurs out there—some claim that this is the place in PJ that has the longest list of whiskey!
Perfectly decorated with a combination of modern and rustic furniture, 61 Monarchy can no doubt offer its guests a pleasant ambience which is great for those who prefer peace and quiet.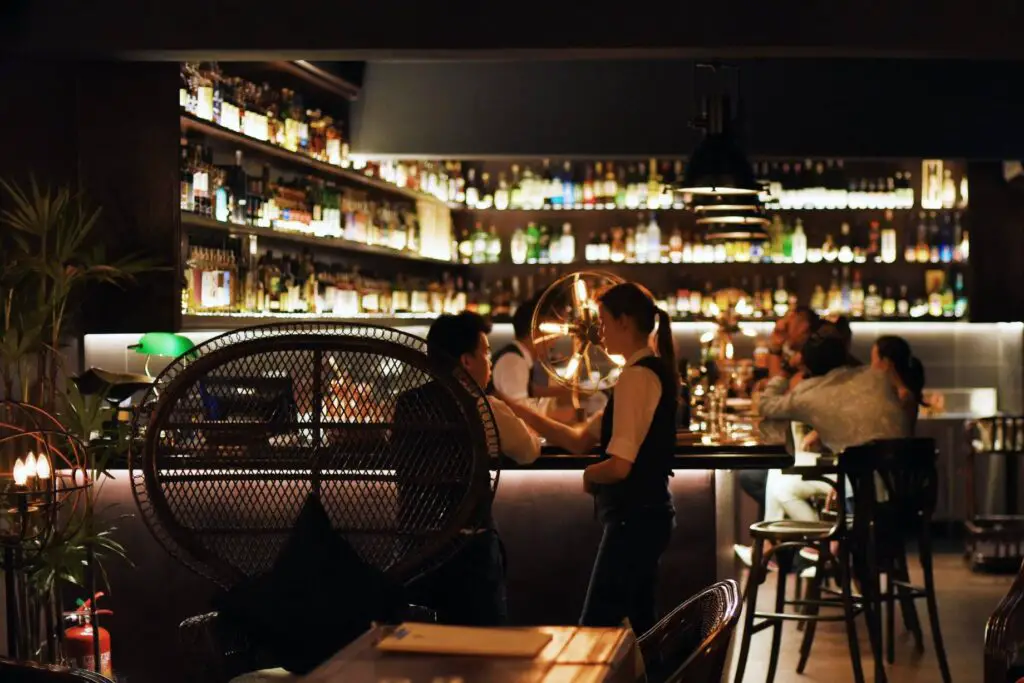 You can either sit on one of the rattan chairs and enjoy your drinks while chatting with your friends or if you wish to observe how the skilled bartenders mix their creations, opt for the seats at the bar.
Whiskey lovers can go through the extensive menu without a problem, but first-timers and those unsure of which drink to try can go ahead and ask the bartender for their suggestions. There are also several bar bites available to accompany your drinks, however, do not expect any full meals.
Operating hours: Opens every day except Sundays from 5 pm to 12 am.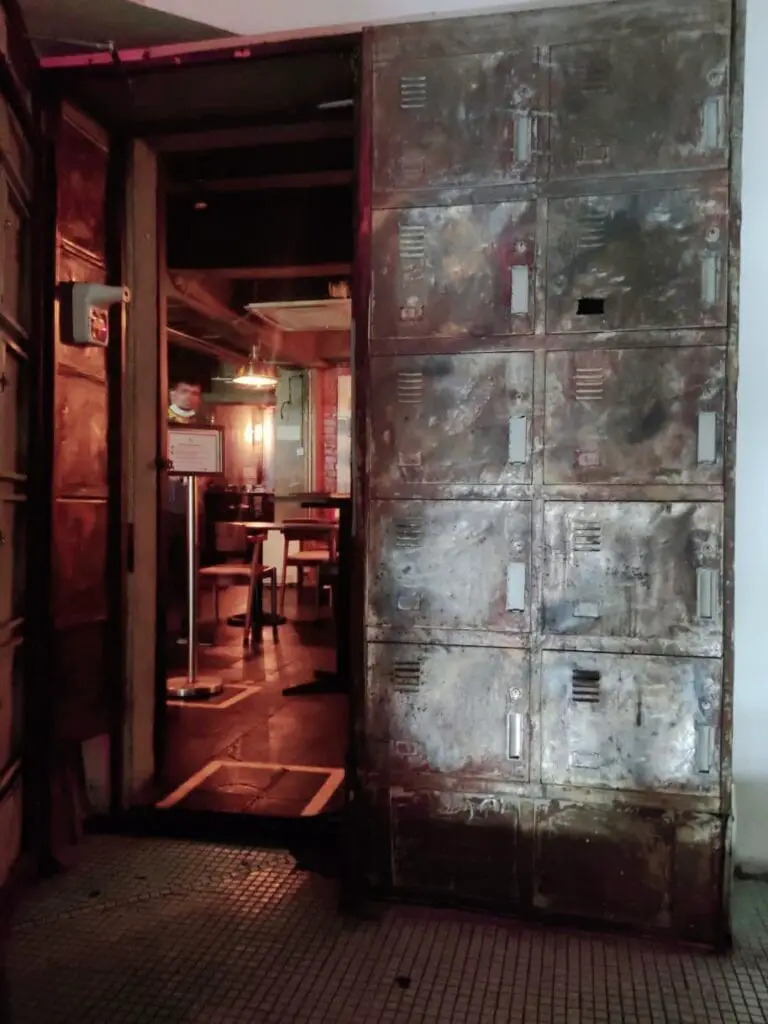 Who would've thought that there's a lively bar set behind a set of beat-up lockers on the first floor of a simple shophouse in Damansara?
Often referred to as a speakeasy or a retro-style bar, guests will be welcomed by a warm atmosphere and industrial style furniture adorning every corner of the space. 
Known to locals as one of the best hidden bars in PJ, The Locker & Loft is specialised in a great variety of drinks—be it whiskies, rums, gins, vodkas, and even cocktails. What makes their concoctions special is that they are made using Asian ingredients!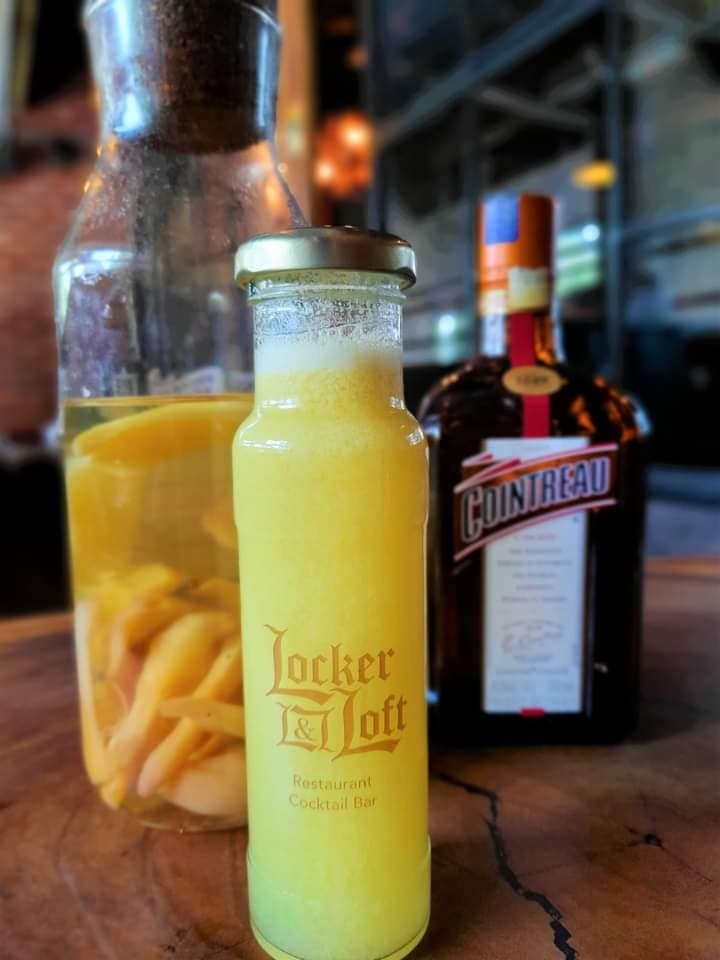 You can even order a specific drink named Jacked-Up which infuses the sweet taste of jackfruits with gin and honey. The drinks here are also decently priced, so that is definitely a plus!
If you arrived at the bar with a grumbling stomach, don't forget to browse through their food menu which consists of various kinds of international-inspired delicacies with a local twist.
Operating hours: Opens every day except Monday from 5 pm to 1 am.
Whether you prefer hitting the bars alone or in groups, both KL and PJ can cater to everyone. Picture yourself spending a few hours of your weekend sipping perfectly mixed drinks and chatting with your friends, all while watching the buskers playing your favourite songs—no one can ever say no to that!