The Airbnb Booking trend is here to stay anda rental opportunities are still popping up in cities across the world. The experience lets travellers take a different approach to their vacations – often at a reduced rate – and can be great fun for longer trips with friends.
However, there is a lot to consider before going for an Airbnb Booking rental. The following guide will take you through the process from researching the property to checking out and leaving a review. There are tips on how to be prepared, considerate and respectful all the way through.
Ask yourself is Airbnb Booking suitable for me?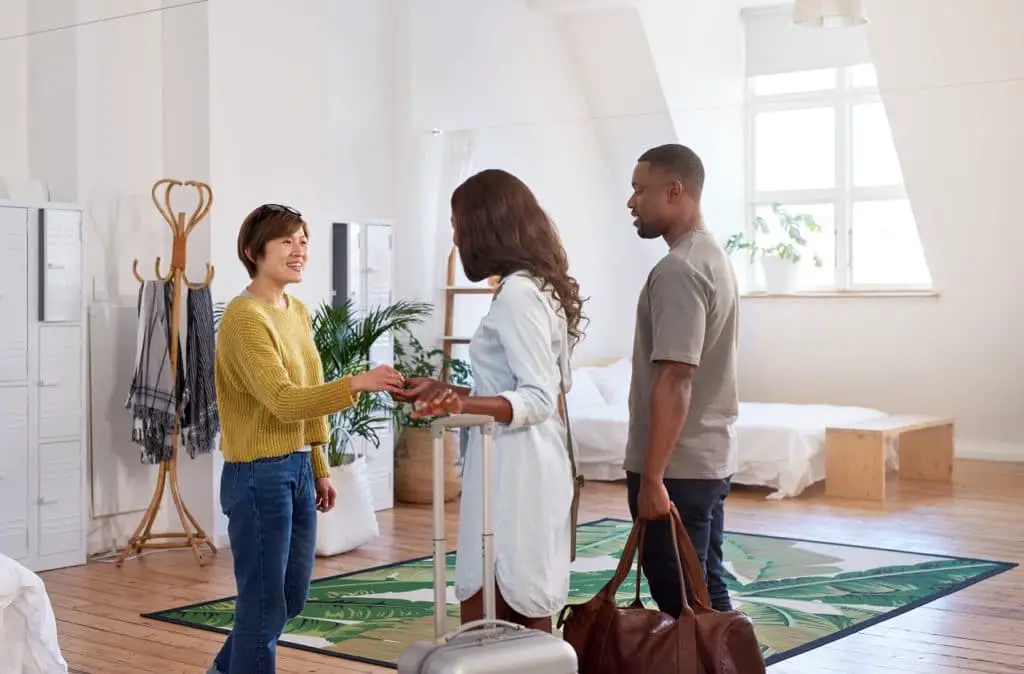 Before you get carried away browsing through listings and planning the perfect Malaysia trip, you need to decide if this is the right approach for you. Airbnb rentals are best suited to those that are confident, experienced travellers that want a break from the norm.
Those that want the easy option and tourist experience are better off in an ordinary hotel. You also need to communicate on Airbnb a little more because you are dealing with a homeowner or Host – and potentially some neighbours – rather than hotel staff.
These options are also often better suited to the budget travellers in groups that want to rent a house for a week or so.
Don't mistake an Airbnb Booking for a Hotel!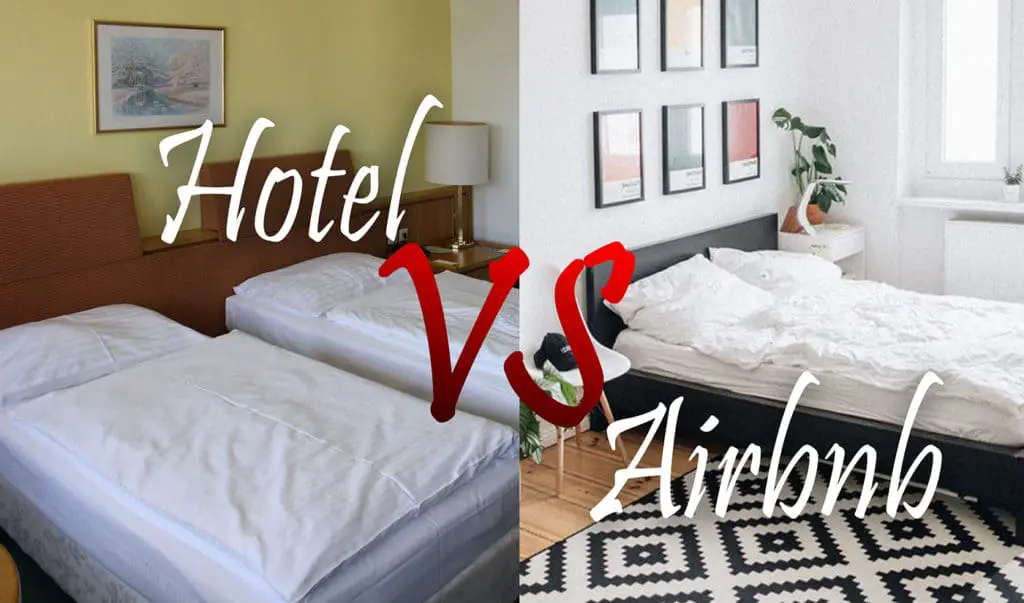 This is something that will be reiterated throughout this guide. But, it is important to remember the distinction between properties.
This is a whole other experience and comes with its pros and cons. Many Airbnb users like this approach because it brings them into the "real life" of the city – rather than the tourist friendly experience. You are basically renting the home from the local for a few days, living in their neighbourhood and experiencing their side of the destination.
You won't get the same facilities and perks as a hotel – or maybe some of the same transport links – but you may get a more authentic experience.
Below is the 11 things you need to know before you go for Airbnb Booking.
1) Be prepared and thorough with your research.
There are lots of things to consider about your next Airbnb property before you make a booking. The more you know about a property before you book, the better your experience will be. This means more than understanding how many beds there are available and how much it costs per night.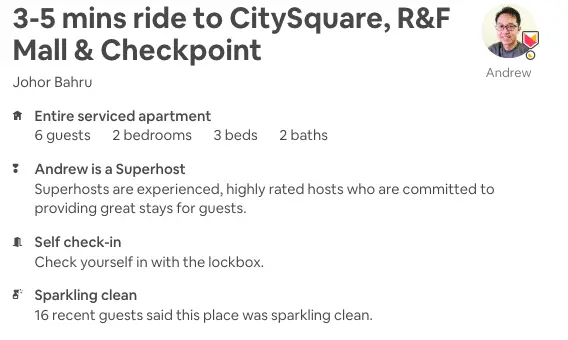 Careful research about the property, the facilities and the location can make a big difference. It could offer peace of mind before you travel and help you with your relationship with the owner.
2) Do your research about Airbnb Booking location.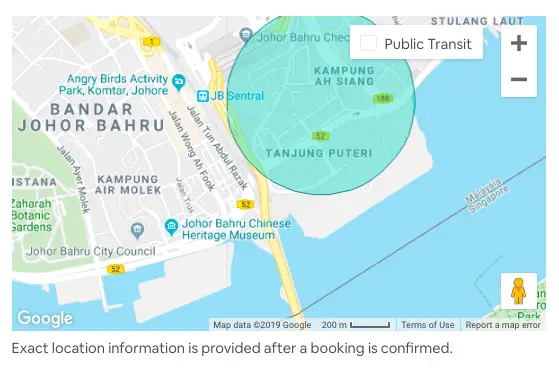 Location research is essential here. Hotels are typically in prime locations near major tourist spots, transport links and city-centre landmarks. Some Airbnb properties may have similar location perks if they are in the city-centre or a waterfront location.
However, many others will be in more residential areas and quieter districts. Look up the location of the property on Google Maps to judge its accessibility and the general vibe of the neighbourhood.
3) Must Read the house rules.

Most listing for Airbnb properties will have a description of the facilities, the basic stats of the property and a list of house rules. Make sure to read these rules carefully before you make a booking. You need to know what you are signing up for in terms of the type of visitors they want, acceptance of pets and other restrictions.
The idea of house rules was mentioned above. These rules are an important part of renting an Airbnb property and need to be followed strictly. It doesn't matter if you think a rule is strange or you wouldn't act that way at home.
You need to respect the wishes of the homeowner. For example, if you smoke but it is a non-smoking apartment, go outside to do it. If there are areas of a property that are out of bounds – such as outside spaces. If pets aren't allowed then don't try and smuggle in your dog. Hosts will know if you break a rule and you won't be welcome again.
4) Read the cancellation policy.

There could be a lot of small print and information on the listing and – to be honest – the earlier the date is, the better your starting point.
This information should include details about the prices and the cancellation policy. There may be a set amount of time that you have before the booking that you can cancel without repercussions.
5) Read the guest reviews about the property.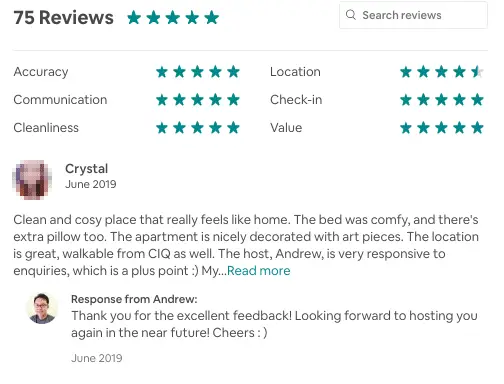 The listing from the owner is a good starting point. But, it might not be completely honest or objective. Some will oversell aspects of the property or facilities to lure people in. For example, the WiFi service may not be as reliable as claimed or the kitchen might not have all the equipment or goods advertised.
User reviews can offer deeper insight into the quality of the property and the experience. Focus on those that give 4 and 3 stars as they can be more honest and offer good tips. They will highlight the flaws while still praising the positive aspects.
6) Get in contact with your host for Airbnb Booking
Once you are sure that a property is right for you, you need to contact the host. Message them to express your interest and the dates you need. You can also use this opportunity to ask questions about the property or query certain rules. Make sure that the host is fully aware of who is using the property and for how long.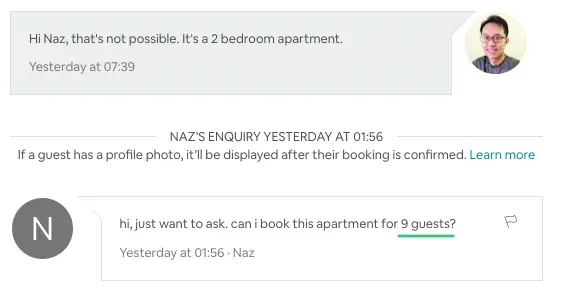 Don't tell them that 2 people need their 1 bedroom apartment and then bring 4 other friends to crash in the living room. Also, don't ask too many silly questions about the Airbnb Booking property when the answers are mentioned in the description.
You want to start this relationship on the right foot. After all, it is up to them if they agree to take you on or not.
There are also plenty of things to consider about your behaviour during your stay.
One of the benefits of a hotel room is that you have staff on hand and cleaning services. You get to relax and indulge yourself a little without too many consequences.
Airbnb Bookings are different. You are entering someone's home and while they may be absent at that point, they still own the space and everything in it. There is also a good chance that they rent it out seasonally and live there for the rest of the year.
Therefore, there are three important rules to keep in mind to respect the property.
This is a simple rule but one that many inconsiderate Airbnb users don't follow. This is a budget experience. A chambermaid isn't going to come in every morning to take out the trash, make the bed and tidy up the rooms. In fact, taking out the trash may be one of the expectations in the house rules.
Leave the home as you found it to the best of your ability. Leave no trace of your presence aside from a pile of dirty linen and towels for the host to wash. Clean all the dishes, wipe down the surfaces and freshen the place up.
8) Be respectful to the neighbours.
This is another rule that some Airbnb users overlook. The other people in the immediate vicinity aren't on holiday. You may have a nice professional couple in the apartment next door or a retired couple downstairs. They don't need to suffer any antisocial behaviour or loud noises in the middle of the night.
If you are renting an apartment in a city, you aren't getting some remote party rental. Appreciate your surroundings and act accordingly.
Things to consider after an Airbnb Booking is over.
It is the last day of your vacation or holiday. The most important things that you have in mind right now are the journey home and everything that awaits you at home. It is easy to forget about the home you rented once you lock the door and head to the airport or train station.
However, this is not the end of the Airbnb experience or your relationship with the host. It is important that you follow the following steps to ensure that you end the trip as polite, considerate guests. You don't know if you might want to come back here again in the future. Don't burn your bridges with a host that might offer you a great service once again.
9) Make sure that the keys are return in the correct place.
There is often a clear check-in and check-out procedure with these properties. Make sure to follow it to the letter so that your host can collect the keys precisely where they expect to find them. They will need to come in and freshen the place up for the next guests.
There may even someone waiting to take over the rental that night. Don't complicate matters for them. Be considerate and respectful. If this means leaving a little earlier than you would like then so be it.
10) Inform the host you've checked out.
Leaving the keys in the right place isn't going to be enough in some cases. It helps to tell the host that you have checked out and left the rental in the best possible condition. This means that they can come in as soon as they need to in order to inspect the place and prep for the next guest. Don't leave it too long to tell them.
The last thing that they want to avoid is to be waiting around for no reason if they have a short window of time between guests. It also doesn't hurt to leave a thank you in your text and a little note about your stay. It doesn't have to be anything extravagant but it could show that you appreciated the service and their hospitality.
11) Leave an honest review on Airbnb.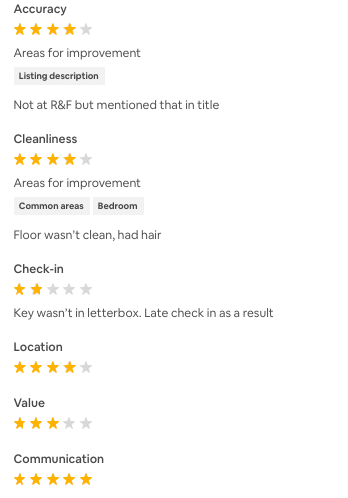 The key word here is "honest". It might be tempting to be overly-polite and full of praise here. This is especially true if you think you might want to come back at some point. However, this isn't the best idea if it isn't entirely truthful. Remember that other Airbnb users will look at the review and base their own booking judgements around it.
You don't want to mislead them about the facilities, views and friendliness of the host and ruin their experience. At the same time, you don't want to be overly-negative for no reason.
Don't let one small flaw or an honest mistake get in the way of a fair review. Remember that these scores can make or break hosts and this is part of their livelihood. It might be best to take a day or two before you write the review to be sure that it is fair.
There is a lot to think about when staying at Airbnb property and acting as the perfect guest. This isn't like renting a hotel room where every guest gets the same experience and you have more freedom in how you behave.
This is someone's property and maybe even their home for part of the year. Respect that fact – and the neighbours – and treat it like you would a family member's house.
As long as you follow these rules you should do fine: research the property carefully, maintain clear communication with the owner, treat the rental well and leave an honest review.
Ready to book? Let's explore some Airbnb / Lodging in Malaysia