Once a sleepy little fishing village, Johor Bahru's close proximity to Singapore, multicultural heritage and sprawling commercial hubs have made it quite well-known in the last decades. Now, attractions in Johor Bahru tend every one to visit these amazing places which we are going to explain below.
More prominent shopping havens and urban hangouts like City Square and Sentosa can probably be found in and around JB. However, you may be surprised to know that there exists a vast array of hidden gems attractions in Johor Bahru yet to be discovered as you make your way through this southern part of Malaysia.
Blue Lake of Kangkar Pulai
Attractions in Johor Bahru isn't all about urban hotspots. It's got plenty of natural beauty too and Kangkar Pulai is a great example.
With jaw-dropping flora and fauna, as well as a marvellous blue lake that sits as the highlight of the outdoor attraction, the lake itself has a mysterious baby blue hue, which is quite uncommon for a body of water nestled within the tropics.
Be prepared for a 15 to 20-minute hike from the drop off point. The slope is pretty steep, but the end of the journey is purported to be well worth the effort. The view from the top is majestic, but try to be early (before 9 am or at least after 5 pm when the weather is slightly cooler.
*Note: The blue lake was closed to visitors in 2017 due to instances of drowning. Check if it's open before heading there and be careful as it might get dangerous.
Rainforest Tree House @ Kulai
If hiking for a view of a lake isn't really your thing, JB has a lot more to offer in terms of the great outdoors. The Rainforest Tree House is a hidden gem that's located right in Kulai, Johor, and it's a great place for you to sit back and wind down while enjoying nature's splendor.
It consists of 4 small treehouses that can fit up to 6 people and 2 larger treehouses that can fit up to 12 people at a time. Expect that you'll have to climb some stairs in order to reach the main spot, but the many amenities, including power outlets, mosquito nets, blankets, pillows, and even shower sections, as well as the view of the sunrise in the morning, will likely make it all worthwhile.
While you're here, there's a farm that you can visit, and you can also participate in activities like jungle trekking, learning to cook with woodfire and learning about nature conservation efforts.
Little Paris an attraction in Johor Bahru
Ever wanted to go to Paris? Lesser-known attraction in Johor Bahru has the next best thing. Little Paris features a row of gorgeous shophouses that don exteriors resembling those found on the streets of Paris.
They aren't just for show either, there are plenty of things to see, buy and try, from clothing stores and trinket stalls to cafes and bakeries.
Get Instagram-worthy shots with the beautifully crafted gates, romantic bridges and petite benches. There's also a café here called Café de Flore that's pretty popular.
Zen Xin Organic Park in Johor Bahru
The Zen Xin Organic Park is an organic farming center that offers a host of educational experiences.
If you're ready for some hands-on organic farming activities, drop by this charming spot located in Johor Tengah. Although you might not have heard of it, this organic farm is spread across 100 acres and it's known for being one of the pioneering agricultural attractions in Malaysia.
There are 30 kinds of organic plants that you can discover here. Water is an integral part of plant life and health, and this is why Zen Xin accumulates it in abundance through the use of a reservoir. The water is filtered and used for plant maintenance, as well as to ensure that the plants don't get contaminated by dust, gas and other pollutants.
There are tours available on the premise (approximately RM15 for adults and RM12 for kids). There's even an organic Steamboat menu served here!
Gunung Pulai Forest Reserve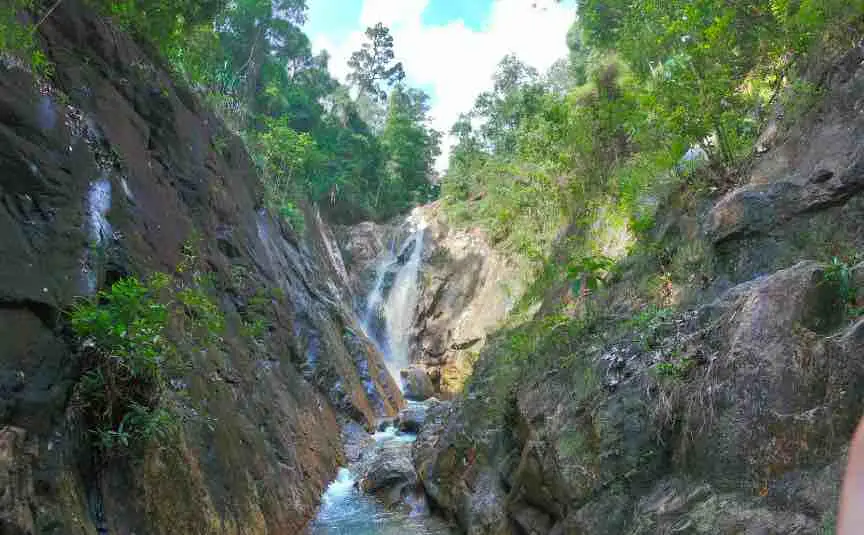 The Gunung Pulai Forest Reserve might not be as well known as the other attractions near the city center. However, it's still popular among locals.
This 654m high mountain spans about 80 square kilometers of forest reserve, and it's the closest area nestled between Johor Bahru and Singapore. Gunung Pulai is also known as Mount Pulai and is quite famous for its hiking trails featuring vibrant flora and fauna.
In fact, foreigners (including Singaporeans) often congregate to this reserve in order to hike.
As the second farm that's made it on this list is not in the city of Johor Bahru, HS Farm Stay differs slightly with regards to the approach taken. It's a farm designed specifically to provide a more interactive learning experience, and it revolves more around animals than plants.
You can get up close and personal with the critters and glean nuggets of information from your encounters. There are other attractions in Johor Bahru HS Farm Stay too, including a water park, a hotpot restaurant and even a karaoke room for guests looking to blow off some steam.
You could also find a homestay where guests can enjoy creature comforts and indulge in some backyard BBQ action. There are dinosaur statues, as well as a fishing pond where freshwater fish reside, among the numerous activities in this home-stay safe haven.
Note: Children are more than welcome to enter this place, but pets are strictly forbidden.
Unique places to stay in Johor Bahru
Disinfectant Essential Items (Hand-picked!)
As you know we're going to live in the post-covid world. So getting the essential sanitise products with you when you travel are part of our life.
Here is the list of curated disinfectant products with high rating and ready stock in Malaysia without you spending time to search for the best one on the market.
Disclosure: This post contains affiliate links. If you click these links to purchase the product we may earn a commission without extra cost to you. We carefully select the best and all products sold by high rating seller.